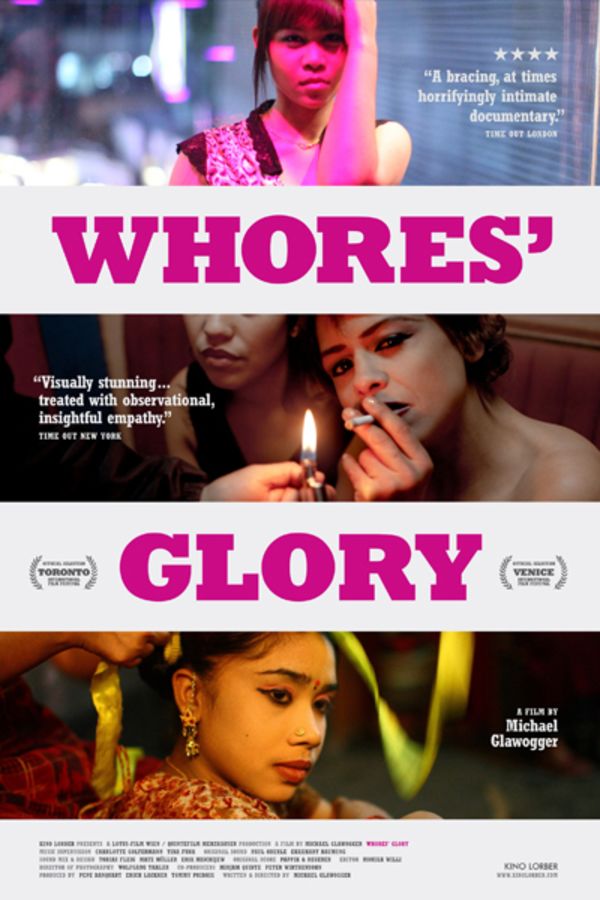 Whores' Glory
Directed by Michael Glawogger
An explicit and unflinching exposé of global prostitution. In Bangkok, Thailand, women punch a clock and wait for clients in a brightly lit glass box; in the red-light district of Faridpur, Bangladesh, a madam haggles over the price of a teenage girl; and in the border town of Reynosa, Mexico, crack-addicted women pray to a deity named Lady Death.
Acclaimed documentarian Michael Glawogger offers an honest look into the working conditions faced by prostitutes in Bangladesh, Mexico, and Thailand.
Member Reviews
Nice and brutally honest documentary.
wow what a mess_Bangkok is the best at least it's clean & neat
just as truthtelling as I thought it would b(