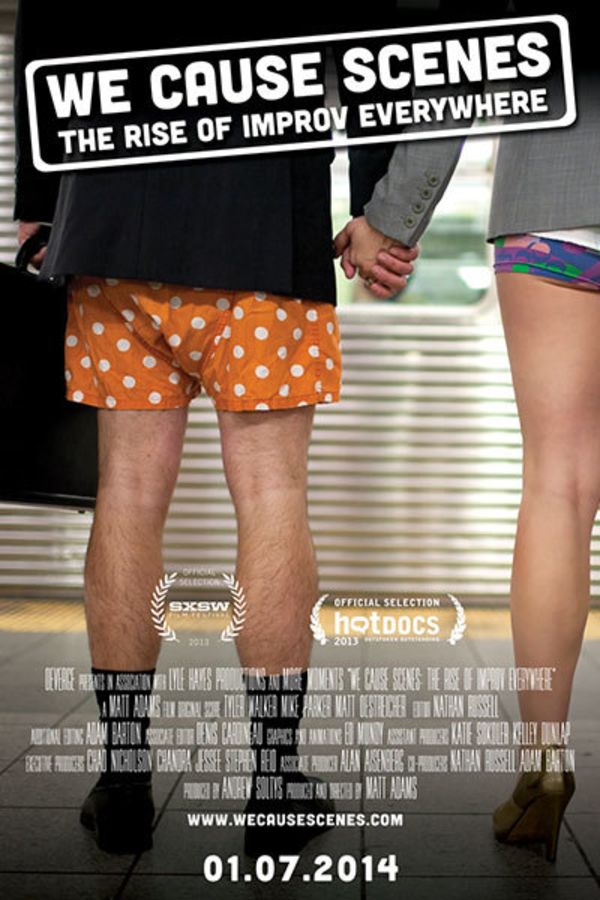 We Cause Scenes
Directed by Matt Adams
Since their humble beginnings in New York City in 2001, Improv Everywhere has grown from a small gang of restless jokesters into an internationally recognized prank collective and a viral video-making machine. From the 'No Pants Subway Ride,' to 'Frozen Grand Central,' to the 'MP3 Experiment,' their publicly staged scenes of joyful chaos have delighted the hundreds who witness them, the thousands who participate in them, and the millions who watch and share the videos online.
A group of failing actors take their improv to the streets and subsequently develop a highly successful international prank collective.
Member Reviews
I really enjoyed this film. I'm a lover of improv myself, but wasn't truly exposed to it until I saw the improv team at my school perform and I fell in love. I never knew where its roots held, though, and this film was comical and informative. Great job Mr. Adams!