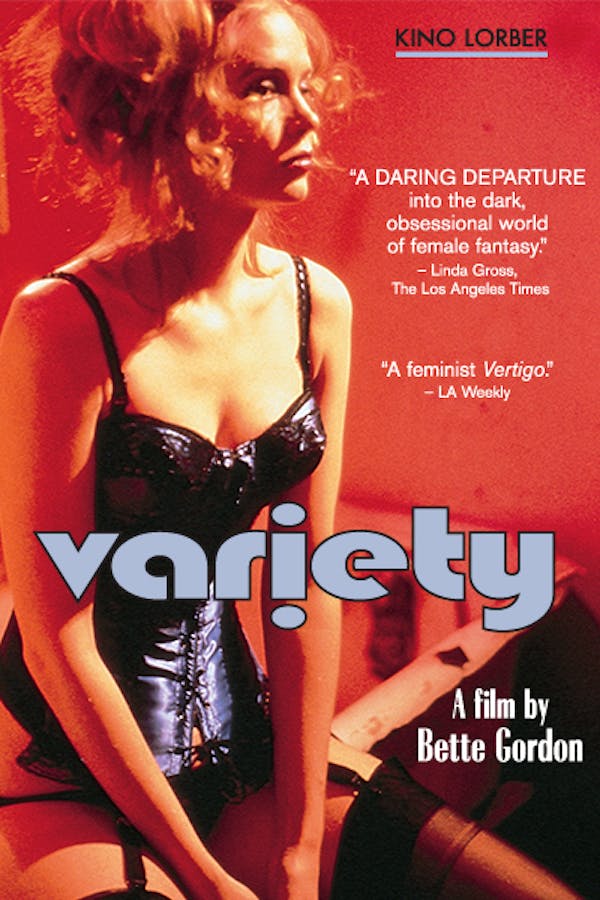 Variety
Directed by Bette Gordon
Christine, a bright and unassuming young woman, takes a job selling tickets at a porno theater near Times Square. Instead of distancing herself from the dark and erotic nature of this milieu, Christine soon develops an obsession that begins to consume her life.
Few films deal honestly with a female's sexual point-of-view, and particularly with the way in which she develops her own fantasy world. Controversial and highly personal, VARIETY does just that.
Cast: Will Patton, Sandy McLeod
Member Reviews
The Bureau I have just finished the 5th season of the French series, The Bureau. It was hard with the English subtitles, but it was a good series with several intersecting stories, A couple are not believable, like the director going out into the field into a troubled middle east country. Directors stay in offices ??. But as a whole it held my interest
Very compelling film that leads to nowhere, which is partly why I liked it honestly. Felt like the beginning of the mumblecore movement.
The second time I watched this, "Variety" was totally better than the first. I wrote a review back then, I thought. Can't find it here. Now I want to watch it again in a couple of months, perhaps sooner. This second time I was much more into the lead character and I already knew what was going to happen, so the irritating suspense wasn't there and I could really watch her face. Magnificent. The locations and people in them were splendid too. Thank You for presenting this film.
I was interested in Christine's journey and intrigued by the beginning of a character arc, but wished there was more of a resolution. Some interesting shots and colour theory. Definitely of interest to filmmakers.
Enjoyed the ride, but then the story development breaks apart and I was left looking under the door mat for a key that was missing.