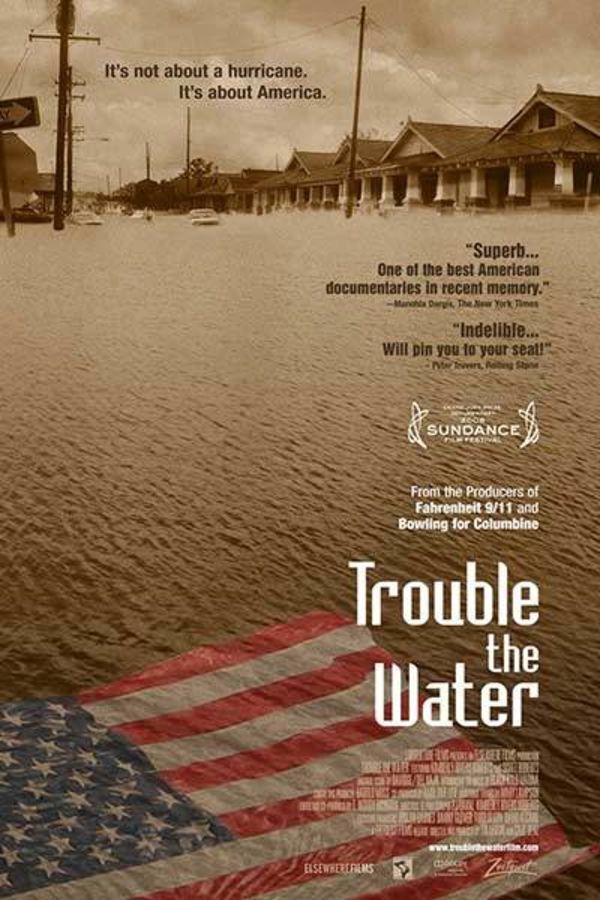 Trouble the Water
Directed by Tia Lessin, Carl Deal
Nominated for an Academy Award for best feature documentary, TROUBLE THE WATER takes you inside Hurricane Katrina in a way never before seen on screen. It's a redemptive tale of two self-described street hustlers who become heroes-two unforgettable people who survive the storm and then seize a chance for a new beginning.
This stirring Oscar-nominee follows an African-American couple as they struggle to survive Hurricane Katrina and it's aftermath.
Member Reviews
exellent film . a real eye opener
Excellent film, showing the real deeply troubling side of America! Love the music and the positive uplifting spirit shown in this film.
A sobering look at how hurricane Katrina served to expose the existing inequality, poverty, and lack of resources allotted to a majority of Louisiana's population, long before the storm hit. Excellent storytelling from the heart of the people.
This was an inspiring story told by a family that are the spokespersons for a thousands of New Orleans residents. The positive perception they were able to hold on in the face of adversity is something to learn from. "In the confrontation between the stream and the rock, the stream always wins- not through strength but by perseverance." H. Jackson Brown
Wow. Kim & Scott and the rest of their family (blood and non) are incredibly inspiring. They are not people who began their lives with all of the benefits that so many of us do, but even through the hard times they used every opportunity as a step up. It's a powerful testament to love and the ability to turn to each other in times of crisis, to generously give even when our material riches have all but dwindled to nothing, and to put your head down and keep moving forward even as you raise your voice to represent those whose voices have been silenced.