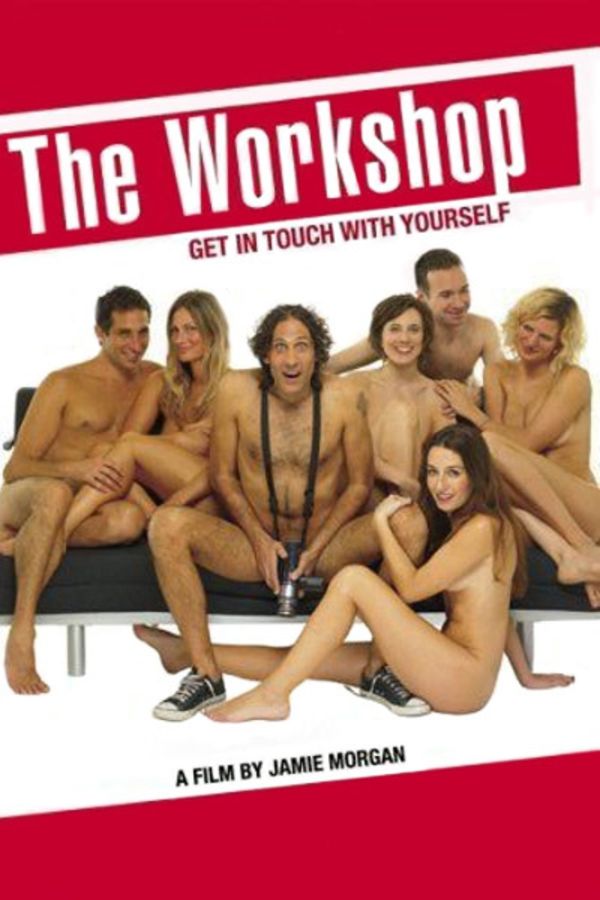 The Workshop
Directed by Jamie Morgan
A group of people agree to take part in a 10-day workshop led by spiritual leader Paul Lowe in their search for a higher personal truth. On day one they are told to introduce themselves and meet everyone else... completely naked. Searing emotional honesty, full nudity, experiments and sexuality and the exorcising of inner demons are the hallmarks of this groundbreaking and provocative documentary.
Send the kids to bed before you push play on this provocative documentary about a self-help workshop where attendees are told to get naked and have orgies.
Member Reviews
Self indulgent with little analysis on the psychological effects of these programs.
This is one of those documentaries that makes me wonder what has happened to the subjects and especially the workshop itself in the decade since it was filmed. Has everything fallen apart, or is it thriving? Which of its participants has done well, how many haven't, especially the director/writer? Is this thing a cult? Did we get a objective enough view of it? Did we get a full enough look at it to decide for ourselves? As those questions indicate, I dunno, not sure…
i love Maddy and the naked pool dance_otherwise i don't think this workshop would work for me_i'm not a people person_too many people here i don't want to be with_so think it would be really stressful and not opening_but i could be wrong............
I am not surprised at the group of people that participated, mostly younger than 35 with a few older ones past 55. To me, they are acting on their first or second Saturn return which is a time when people really start questioning or searching for a better understanding of themselves or a conclusion to their lives as "lived" and releasing painful material. This is all experiential, you can't really judge them because you are not in their shoes. It is a rather unique documentary.
I feel they're drugged. It's not spirituality, it's plain and simple giving it to your urges. And whatever that satisfy your primal urges is attractive like a good restaurant or a fancy clothing. It's not freeing.