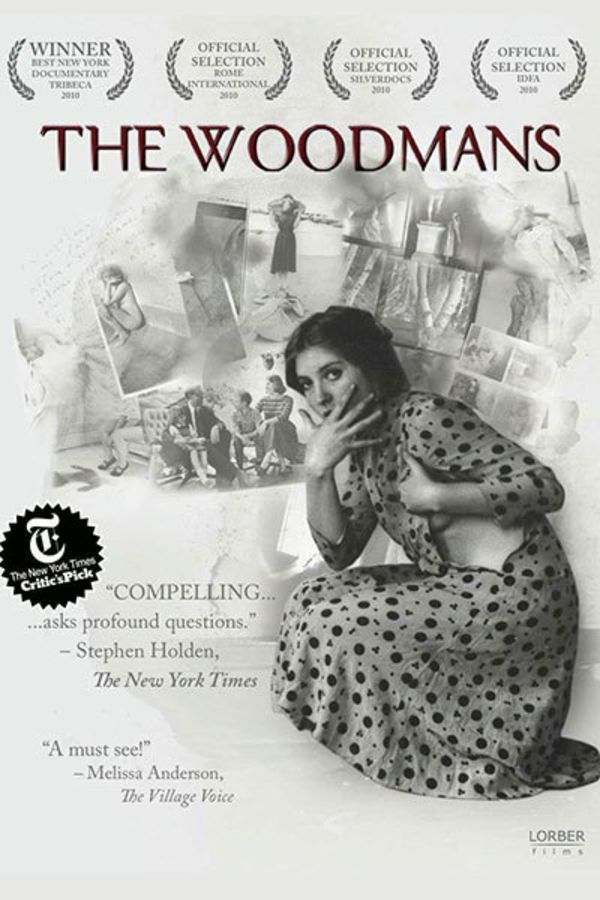 The Woodmans
Directed by C. Scott Willis
The tragic story of Francesca Woodman, a young photographer renowned for her extraordinary nude self-portraits, is also the story of her brilliantly artistic family. Director C. Scott Willis shows how the struggle for fame in the high-stakes world of art resulted in tragedy. The fate of Francesca, the youngest Woodman, will haunt the family for years.
An artist couple find themselves eclipsed - then haunted - by the troubling black-and-white self-portraits of their daughter who committed suicide.
Member Reviews
Francesca is definitely a passionate soul..a true artist. I find it so sad that mental illness isn't addressed by the Woodman's or discussed at all. From a scientific standpoint, Bipolar or depression could be a diagnosis due to her days of insomnia and it being a depressing time in her life. We know so much more now re: mental illness but, in general, we have a long way to go. EXCELLENT doc.
That early maturity in her art (and ambition) perhaps left her ill equipped for the capacity to wait for the deserved recognition later. Nobody is to blame, it is what it is. Tragic, but beautiful.
I come back and back to the work of Francesca Woodman...there is something about it that drags at me. and thus this film is one I have returned to more than a few times. Her work is sublime. https://youtu.be/HdzZUuFTtjo?list=RD5i-b5OKL_Fw
A fascinating look into the short life of a brilliant but troubled young artist and the artistic family that she left behind who seem both proud and envious of her post-mortem success.
A compelling documentary about a daughter's tragic death and the two opposing forces of the artist's ego and love for one's family - by the end, it is difficult for the viewer to discern which one is truly more important for the Woodmans.