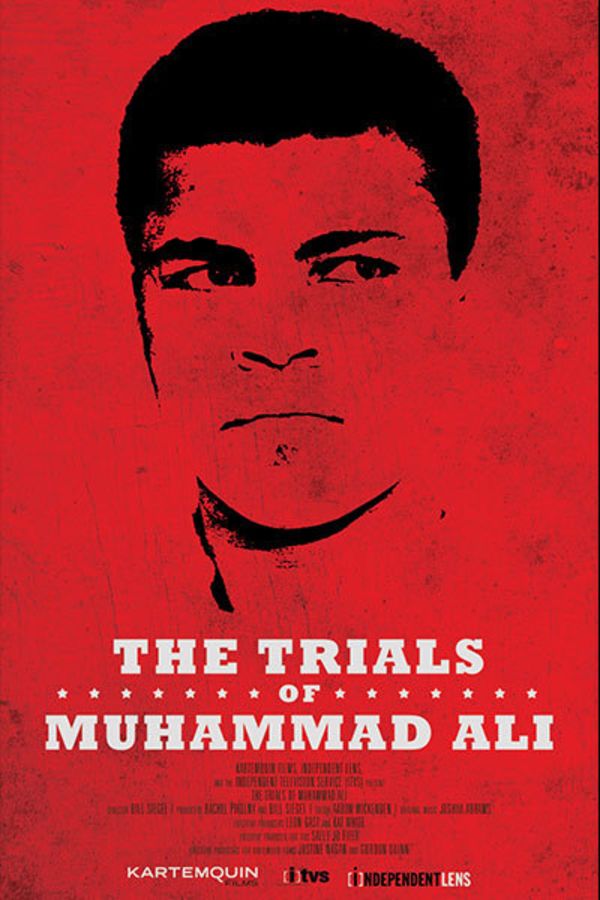 The Trials of Muhammad Ali
Directed by Bill Siegel
Covers legendary boxer Muhammad Ali's toughest bout: his battle to overturn a five-year prison sentence for refusing US military service in Vietnam. Prior to becoming the most recognizable face on earth, Cassius Clay became Muhammad Ali and found himself in the crosshairs of conflicts concerning race, religion, and wartime dissent. The film zeroes in on the most controversial years of Ali's life, when an emerging sports superhero chooses faith and conscience over fame and fortune.
This riveting portrait of world heavyweight boxing champion Muhammad Ali focuses on the public struggles he endured when he became a Muslim and a conscientious objector.
Member Reviews
Great tribute to the eighth wonder of the world, Muhammad Ali
Overall, a great documentary of Muhmmed Ali's achievements and accomplishments. In contrast, today's world, he has changed the view on black individuals in the sense of motivation to believe ethically. He's Inspirational in his own distinctive way.
Incredible man. Such conviction. Excellent documentary that captures him well.
The courage to stand up for what you believe, no matter how it could effect your freedom, or pocketbook!