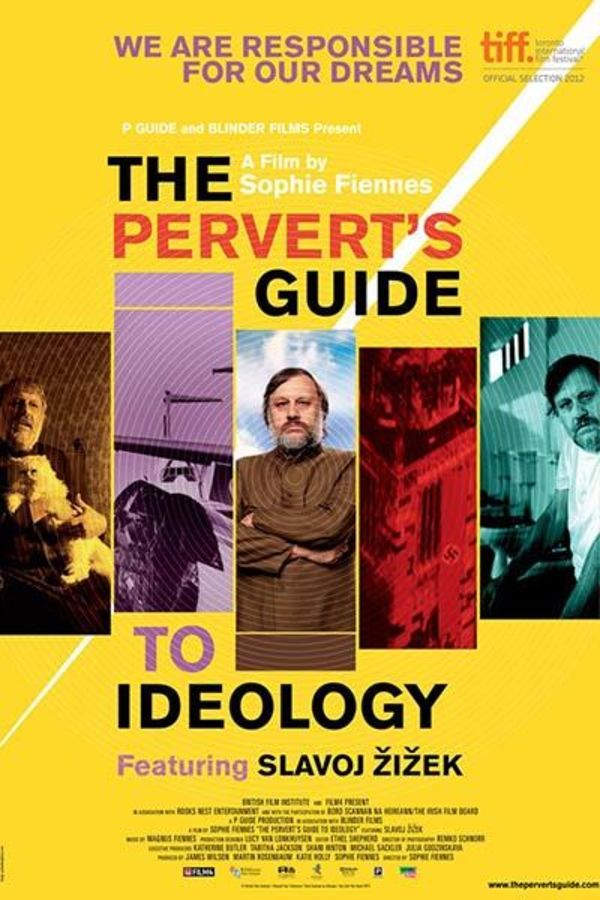 œ
Directed by Sophie Fiennes
(The Pervert's Guide to Ideology) Cultural theorist superstar Slavoj Zizek re-teams with director Sophie Fiennes for another wildly entertaining romp through the crossroads of cinema and philosophy. With infectious zeal and a voracious appetite for popular culture, Zizek literally goes inside some truly epochal movies, all the better to explore and expose how they reinforce prevailing ideologies.
Witty philosopher Slavoj Zizek uses film clips to illustrate how governments, political parties and advertisers use ideologies to control the masses.
Member Reviews
If you have patience, this is a very entertaining documentary about how ideology is expressed through cinema. I would highly recommend using subtitles to aid in listening to Zizek , even if you have perfect hearing, as his english pronunciation can be difficult, especially with the philosophical vocabulary he uses. Additionally, he has many uncontrollable, potentially distracting gesticulations as he speaks, which can challenge the viewer's ability to process what he is saying. If you have the patience and attentiveness to get beyond those quirks, the content and presentation of his ideas can be very interesting. For example, in dissecting a song performed by the German industrial metal group Rammstein, during a concert with rabid fans, he explains how the group effectively enables the crowd to release emotions, which he believes undercuts the need for ideological political affiliation. Using about 12 other clips , Zizek has the viewer confront other topics such as our need for religion, freedom, and how indeed film and music can be used to promote any ideology. We've watched it twice and plan to do so again. Its not particularly easy to absorb, but quite entertaining if you like examine life from maybe a different perspective.
The content is great but the narrator is unbearably hard to understand and follow. It's a shame. He should have hired a better narrator.
Such a subject that Zizek presents is not for the light-hearted or non-thoughtful person. Zizek presents a dialogue and perspective on the concept of Ideology through the lens of psychoanalysis. Ultimately, Zizek's concern is for the individual and their integration into community. Zizek reflects on ideologies' locution and the manner ideology manifest in cultural practice and human behavior. By being able to distance oneself from ideology as Zizek does, one can earn a perspective on how governing forms of ideology intersect with bodies and objects. How does one understand their freedom in relation to governing ideologies that organize human social and economic life? Can we have freedom? What is freedom? Zizek's project is about the manifestation of dreams, the will, and agency through radical duty and radical freedom. When one places themselves in relation to the whole as it is, can there be freedom.
He's an interesting subject, to be sure. But an interesting subject doesn't guarantee a great documentary. I found this sometimes long and sometimes boring. 2.5/5
This felt way too long. Like Zizek just ranted for over two hours about ideology.