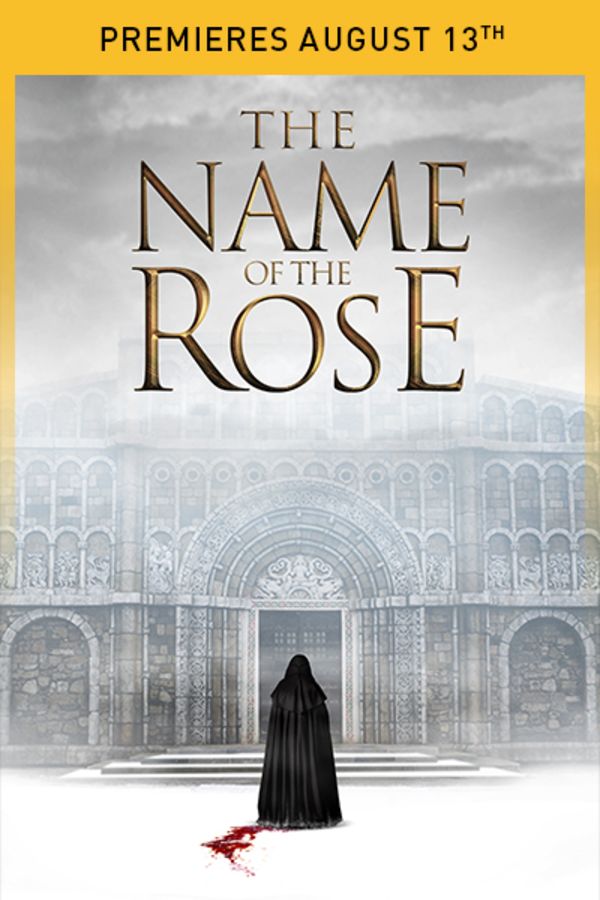 The Name of the Rose - Premieres August 13th
Directed by Giacomo Battiato
Based on the international bestselling novel that's captivated generations, The Name of the Rose transports you to a medieval abbey full of mysteries. It's the winter of 1327. Franciscan friar William of Baskerville (John Turturro) reaches an isolated Benedictine abbey in the Italian Alps where a gruesome murder has taken place. Upon his arrival, the abbey seems to be cursed by ghosts, blood, and a dark secret that lies within the labyrinth of its famous library. Can William and his young apprentice Adso solve the deadly mystery before it unravels the Franciscan order? Premieres August 13th with new episodes every Tuesday.
Premieres August 13th.
Cast: John Turturro, Rupert Everett, Greta Scarano
Member Reviews
Counting the days away for this series!
why is episodes 8/9 on cable but previous episodes arent on your site? i want to like this but this seems off
This show is fantastic! It's a detailed and satisfying slow burn( pardon the pun!) Can't believe people are reviewing Sundance and leaving 1 star reviews. It's the show's rating that is suffering and not Sundance. People —review the actual series and then maybe comment about your dissatisfaction with Sundance.
I am paying a mothly fee for Sundance now. From August, I'll be in Europe. So, if I wish to watch this Sundance-made series, I will need to purchace it from Apple. Great deal!
More a comment. Why was it advertised that you could watch this in full by subbing up and paying for Sundance?