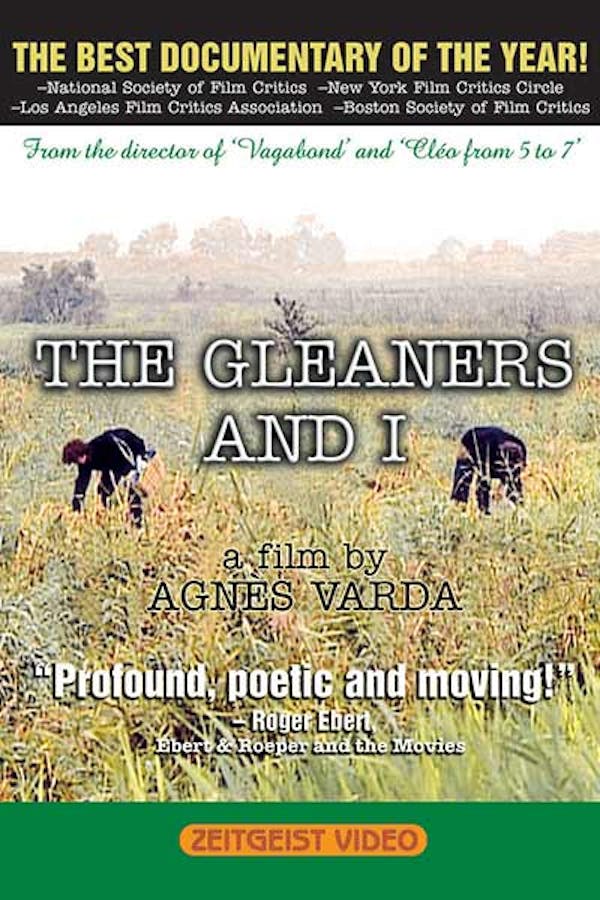 The Gleaners and I
Directed by Agnes Varda
Agnes Varda, Grande Dame of the French New Wave, describes her award-winning 2001 film as a "wandering-road documentary." Beginning with the famous Jean-François Millet painting of women gathering wheat left over from a harvest, she focuses her ever-seeking eye on gleaners: those who scour already-reaped fields for the odd potato or turnip. Her investigation leads us from forgotten corners of the French countryside to off-hours at the green markets of Paris, following those who insist on finding a use for that which society has cast off, whether out of necessity or activism. Varda's own ruminations on her life as a filmmaker (a gleaner of sorts) give her a connection to her subjects that creates a touching human portrait that the L.A. Weekly deemed "a protest film that's part social critique, part travelogue, but always an unsentimental celebration of human resilience."
Agnes Varda's masterpiece follows a diverse cross-section of scavengers as they forage through fields and dumpsters for sustenance and inspiration.
Member Reviews
Varda uses multiple examples of modern gleaners as she is asserting that persons should be explored regardless of whether they fit her preconceived notion of what a gleaner is, was or should be. She set aside her expectations for performance and appearance of gleaners and with this encompassing mindset enlightened viewers with the gleaning people's most fascinating
best auteurist EVER i love Agnès Varda
WONDERFUL in every way...
Seeing the world through her eyes was truly a delight.