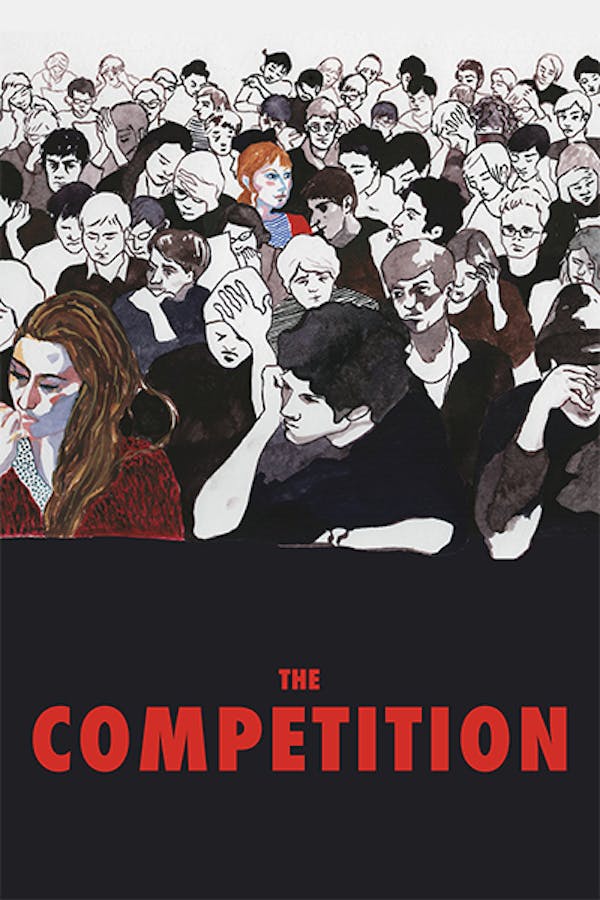 The Competition
Directed by Claire Simon
The Competition begins, significantly, with the image of a locked gate—that of La Fémis, one of the most prestigious film schools in the world, offering hands-on training from working professionals and accepting only forty students per year from hundreds of applicants. This Wiseman-esque documentary from Simon, one of France's premiere nonfiction filmmakers, observes the process whereby those lucky forty are selected—a process which is revealed to be highly personal, idiosyncratic, and subject to the vagaries of taste and personal prejudice. Funny, penetrating, and surprisingly suspenseful, The Competition offers not only a unique opportunity to see the inner workings of an institution at the very heart of the French film industry, but an invitation to look at the assumptions and roadblocks that shape any national film industry, and higher education in general.
A look into the admissions process of one of the world's most famous film schools - La Fémis.
Cast: Alain Bergala, Xanae Bove, Emmanuel Chaumet, Claire Childeric, Michael Dacheux, Joel Danet, Emilie Deleuze, Marie-Christine Desandre, Christel Dewynter, Olivier Ducastel, Jacques Deniel, Sophie Fillieres, Pascale Granel, Cyril Holtz, Jacques Kermabon, Laetitia Masson, Patricia Mazuy, Thomas Ordonneau, Judith Revault d'Allones, Sabrinca Seyvecou, Arnaud Surel, Thomas Vigneau, Solange Zeitoun
Member Reviews
I didn't know what to expect from the synopsis, tone-wise and actual content-wise--.and the first ten minutes were mercilessly turgid-- but, incrementally, I found myself transfixed. The two hours proceeded to fly by. I felt I was watching a"Candid Camera" tracking a group of very French intellectuals, judging a beauty contest of the artistic soul. And who would dare do that? For admission to a film school, no less! Parts were absolutely hilarious. Many parts in fact. This is one of the best movies I've seen in a month of Sundays. So odd, so psychologically intimate, so heady, and so artfully edited! 5 stars, for real.
Minimalist, straight-forward and a bit exhausting. Deep look into only the process (modern documentaries tend to be a bit more well rounded, shall we say?) but perhaps very French in its approach... Just a simple documentary that demands interest in the subject otherwise you may get bored to death. All in all, worth a watch if you're interested in the inner workings of cinema.
This movie was pretty exhausting but then again, the French can be rather rather intense in analyzing everything...and I mean EVERYTHING! If I was one of the applicants, I would certainly go to a therapist first before applying.