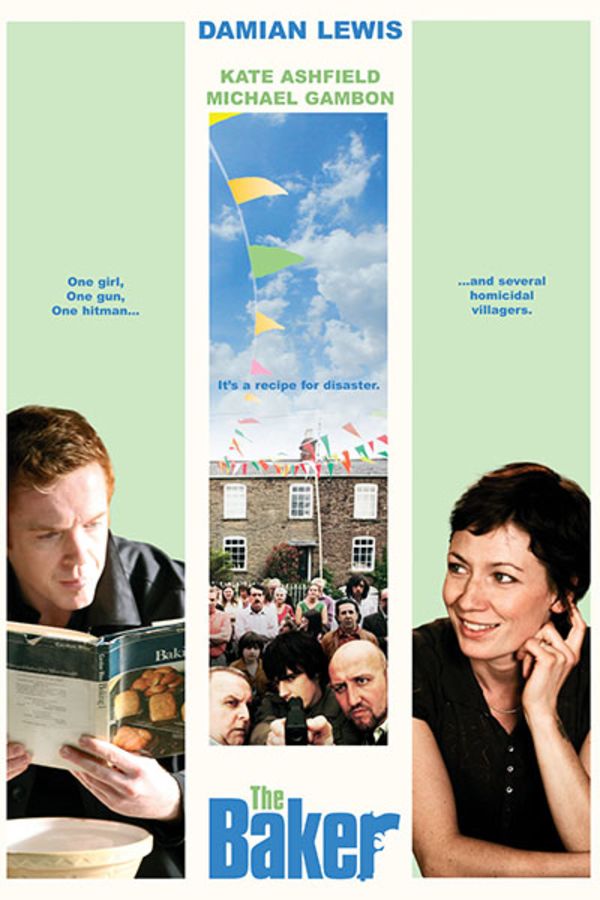 The Baker
Directed by Gareth Lewis
Milo is a professional hit man living on the edge. When he fails to fulfill a contract for the first time in his career, he is forced to escape the city to avoid the wrath of his employers who are keen to make him pay for his mistake. Pursued by a ruthless colleague who has been charged with delivering his punishment, Milo hides out in a remote rural village where the locals mistake him for the new baker. Forced to bake bread and cakes to maintain his cover, what he discovers in the process is nothing short of a revelation. When sparks fly with the beautiful local vet, he decides to start a legitimate new life as the village baker but with his past about to catch up with him, Milo soon discovers that you can't always have your cake and eat it too.
One girl, one gun, one hit man…and several homicidal villagers. It's a recipe for disaster.
Cast: Damian Lewis, Kate Ashfield, Michael Gambon, Nikolaj Coster-Waldau
Member Reviews
Great great great - especially if you have seen some of the actors in serious roles. They rock. A definite evening entertainment worth watching
A lovely, quirky comedy with a superb cast. It was fun seeing Damian Lewis in a screwball comedy written ad directed by his brother.
something wrong with the player, the status bar and title never goes away in full screen mode. very annoying