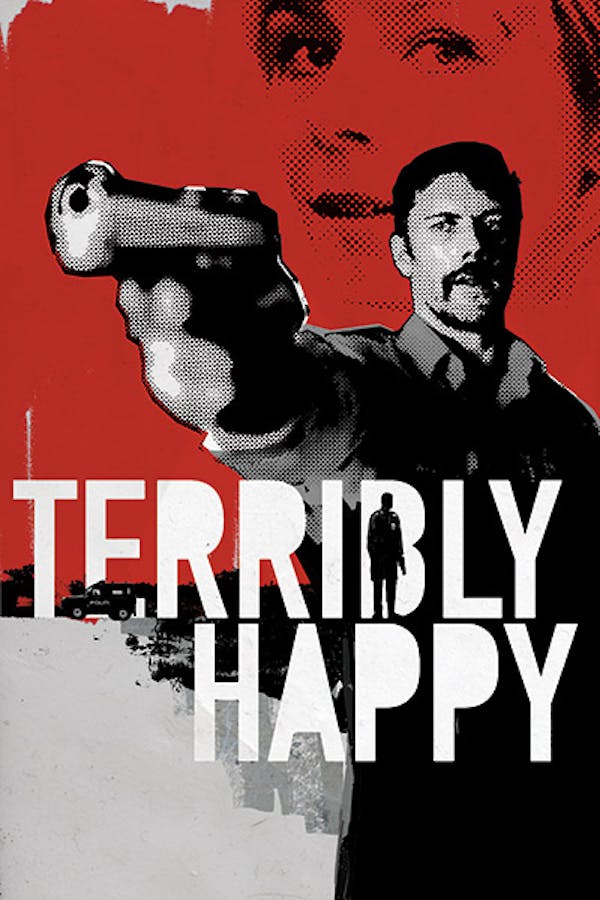 Terribly Happy
Directed by Henrik Ruben Genz
Robert Hanson (Jakob Cedergren) is a Copenhagen police officer who, following a nervous breakdown, is transferred to a small provincial town to take on the mysteriously vacated Marshall position and subsequently gets mixed up with a married femme fatale. Robert's big city temperament makes it impossible for him to fit in, or understand the uncivilized, bizarre behavior displayed by the townspeople. Quickly spiraling into an intense fable reminiscent of the Coen Brothers' BLOOD SIMPLE and NO COUNTRY FOR OLD MEN, TERRIBLY HAPPY displays a unique, often macabre vision of the depths to which people will go to achieve a sense of security and belonging.
This taught, noirish psychological thriller finds a Copenhagen cop moving to a small - David Lynch by way of the Coen Bros - town after suffering a nervous breakdown. This film is directed by Henrik Ruben Genz and stars Jakob Cedergren.
Cast: Jakob Cedergren, Lene Maria Christensen, Kim Bodnia
Member Reviews
to compare this movie to Fargo is a complete insult! got halfway through it and could not take it anymore. The most boring movie ever!
A gem from Denmark with a dark look into small town life, crime, and the meaning of justice. May be comparable to Fargo or other movies but it's still a movie worth the view.
I would recommend this film except for the part at the end about >spoiler/censored<
A police officer is sent to a small country town in Sweden for a second chance. He soon finds himself in a strange town with different rules on a psychological thriller of a ride that brings him home.