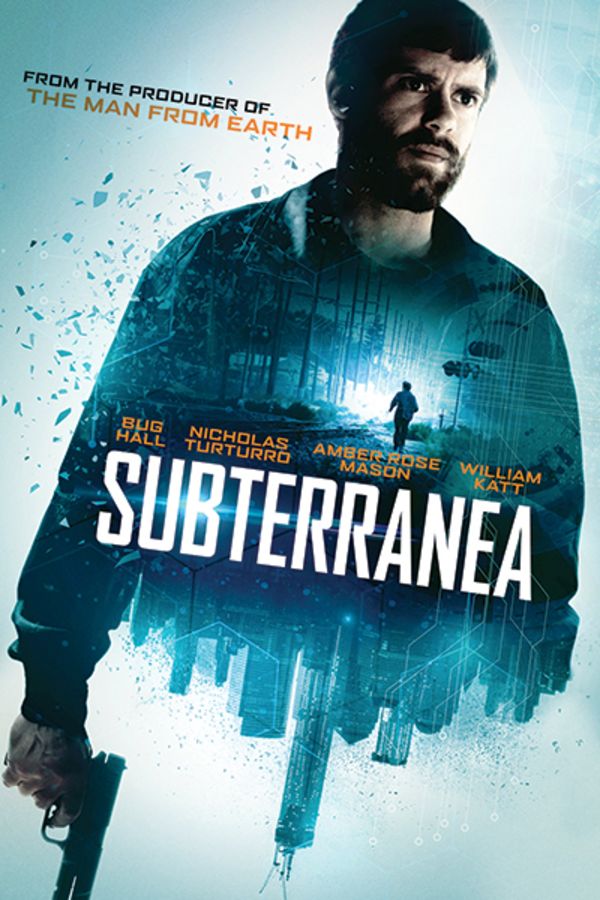 Subterranea
Directed by Mathew Miller
After being raised in complete darkness and isolation his entire life, "The Captive" (Bug Hall) is suddenly released into the world. Experiencing life for the first time, he soon discovers he's at the center of a dangerous orchestrated sociological experiment and sets off to find the truth about his shadowed existence, ultimately leading to a thrilling confrontation with his maker, "The Provider" (William Katt). The feature debut of writer/director Mathew Miller.
A man raised in complete isolation his entire life is released into society for the first time as an adult and must learn how to live. Along the way, he discovers that he's part of a social experiment and sets off to find answers about his dark past.
Cast: Bug Hall, Nicholas Turturro, William Katt
Member Reviews
Maybe it gets better, but I couldn't get past the bad acting and the pretentiousness of everything else. This may suit some, but I couldn't watch more than the first few minutes.