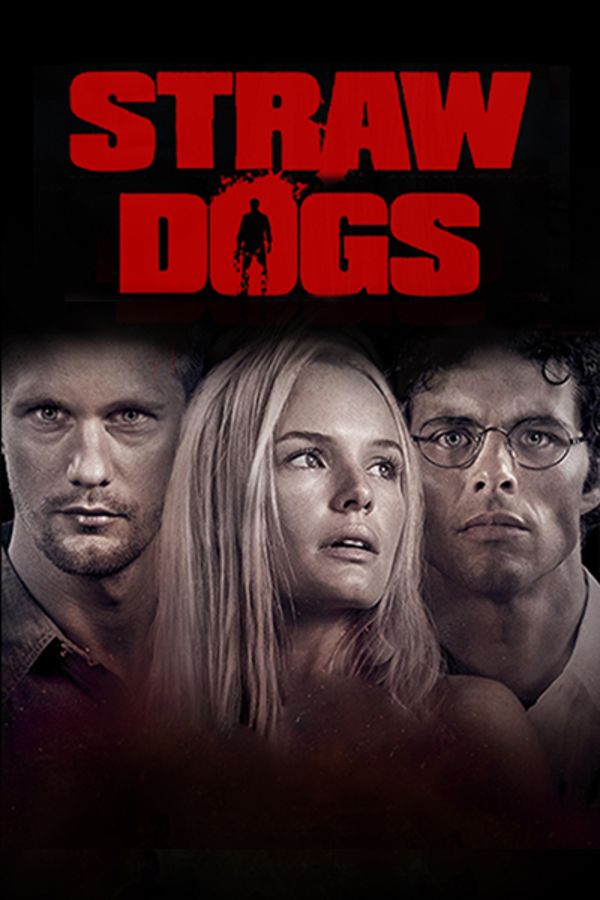 Straw Dogs
Directed by Rod Lurie
David and Amy Sumner (James Marsden and Kate Bosworth), a Hollywood screenwriter and his actress wife, return to her small hometown in the deep South to prepare the family home for sale after her father's death. Once there, tensions build in their marriage and old conflicts re-emerge with the locals, including Amy's ex-boyfriend Charlie (Alexander Skarsgård), leading to a violent confrontation.
This intense psychological thriller follows a young couple (James Marsden and Kate Bosworth) whose relationship is tested when a shadowy ex-boyfriend re-enters their lives.
Cast: James Marsden, Kate Bosworth, Alexander Skarsgård
Member Reviews
A movie with premise unfortunately it couldn't decide it's main plot - cannot go home again (hometown famous actress) - unrequited love between 'first loves' - or couples proving themselves against their pasts - unfortunately the move did nothing other than move towards stereotypes -Alexander Skasglad was very miscast who never keep his southern accent = from the beginning yes not thru the movie....
If your smart...you will NEVER go back home.
Story not developed. Skarrsgard is handsome but a total creep. Not worth the watch
Poor remake of the original with Dustin Hoffman. Two stars.
Beautiful actors. Dumbest movie ever! Don't waste 1 minute watching:((