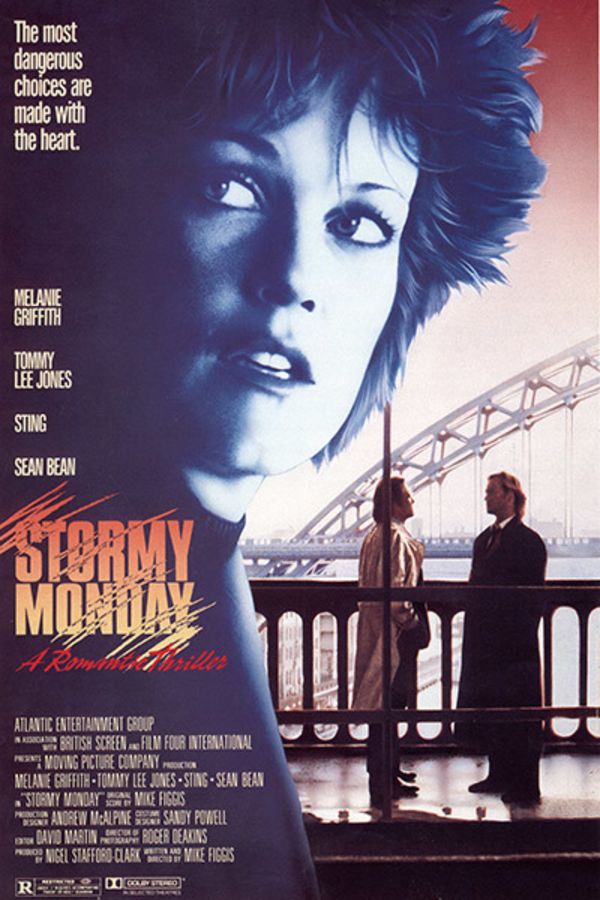 Stormy Monday
Directed by Mike Figgis
In this taut and stylish romantic thriller set in the waterfront clubland of Newcastle, a sleazy American businessman attempts to run an English nightclub owner out of business.
A stylish romantic thriller that follows an American businessman trying to run an English nightclub onwer out of business.
Cast: Tommy Lee Jones, Sean Bean, Sting, Melanie Griffith
Member Reviews
Taut? Stylish? I finally turned it off about halfway through. I remembered why Melanie Griffith bugs me...that breathy, little girl voice. Blechhh. Done!
Cool - for 1988. Some elements of modern jazz music, and cosmopolitan hip. Subdued acting
i joined sundance now because i thought it curated quality films, if i come across a few more duds like this i'll unsubscribe! come on guys!