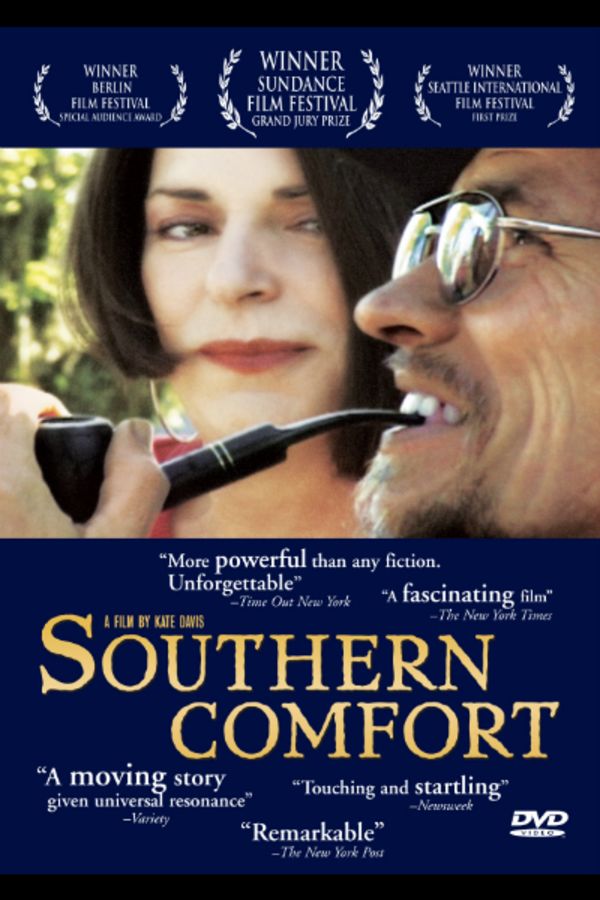 Southern Comfort
Directed by Kate Davis
This heartbreaking, award-winning documentary details the final year in the life of Robert Eads, a female-to-male transsexual. Eads, diagnosed with ovarian cancer, was turned down for treatment by two dozen doctors out of fear that treating such a patient would hurt their reputations. By the time Eads received treatment, the cancer was too advanced to save his life.
This heartbreaking documentary about a family of transgender people caring for their dying patriarch won the Grand Jury Prize for Best Documentary at Sundance in 2001, sounding a powerful rallying cry for acceptance of trans people everywhere.
Member Reviews
I am grateful to have watched this and be immersed in the love they all shared with one another. Touching film and so well done.
First and foremost, this is a story about love, friendship, and chosen families. It's impossible not to adore Robert Eads for his heart and humor. The story not appearing on screen is what happened leading up to the moment filming began is the prejudice and injustice Robert experienced from the medical community. So many doctors are hypocrites to the hippocratic oath--even nearly two decades since this was filmed. The filmmaker does not exploit the subjects' humble roots or edit in such a way that passes any judgment. Truly a lovely movie and a must-see staple in the anthology of modern, American documentaries.
ps. if Caitlyn. it's amazing how a trans person have to deal with a whole lot of things . family appearance, friendship , basically the whole world ... he or she... son/ daughter calling them mom/dad its so complicated but wonderful. God bless humanity. / us.
omg. this is one of the greatest story people need to know. I recently watched an interview
amazing film. i so understand how these amazing people were. Robert gave me such insight into their lives. do what you want and know that our god made us. we SHOULD be open to be who we Truly are.