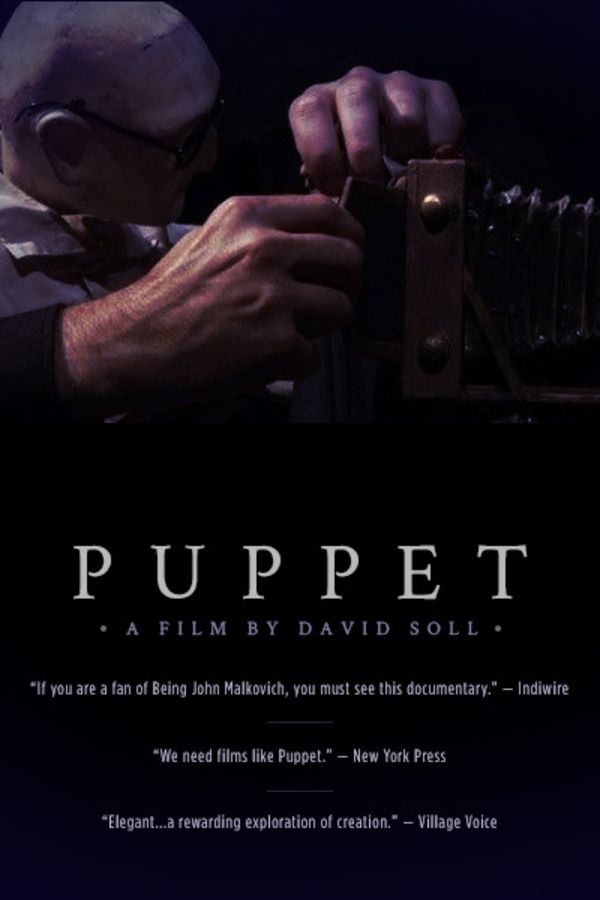 Puppet
Directed by David Soll
A fascinating look at the history of American puppetry as well as its current renaissance. At the center of the film is Dan Hurlin's "Disfarmer," a complex puppet work which premiered in 2009 at St. Ann's Warehouse in Brooklyn, NY, about a Depression-era portrait photographer named Mike Disfarmer who changed his name to Disfarmer to show his distaste for and shun the rural farming community in which he was raised.
This captivating doc follows innovative artist Dan Hurlin as he works to create a challenging puppet show for adults that's unlike anything you've ever seen before.
Member Reviews
I loved this. . .we are all puppets, playing roles. The creative energies are amazing: The building of the puppets, to the research of the subject, and the fabulous creation of the set-ups, and the subtle messages in the play. Ingenious.
I really enjoyed this. I too would have liked to see more or an extra with the opportunity to view the full show, but even without that it was fascinating to watch.
Very nice. I loved watching the puppeteers rehearsing with the puppets. The show looks fantastic. Too bad I won't be able to see it.
Inspiring. A window on a performance art form I have never seen. I can't wait to see an adult, artistic puppet show. All the artists involved deserve great praise. Loved it.