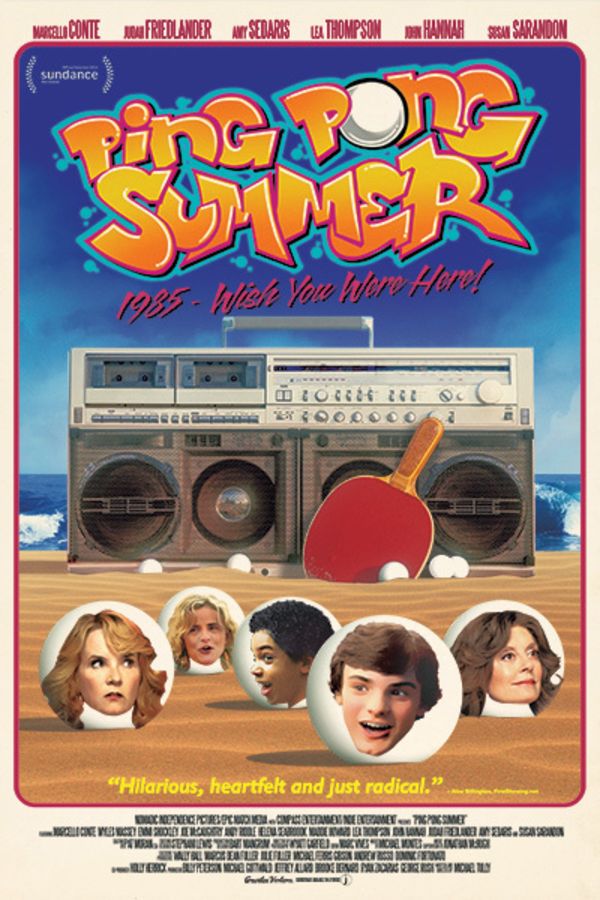 Ping Pong Summer
Directed by Michael Tully
The year is 1985. Rad Miracle is a shy 13-year-old white kid who's obsessed with two things: ping pong and hip hop. During his family's annual summer vacation to Ocean City, Maryland, Rad makes a new best friend, experiences his first real crush, becomes the target of rich local bullies, and finds an unexpected mentor in his outcast next-door neighbor.
In the summer of 1985, an awkward 13-year-old white kid obsessed with hip hop and ping pong takes a family vacation that will show the entire boardwalk of Ocean City, Maryland that he's as funky fresh as it gets.
Cast: Susan Sarandon, Lea Thompson, John Hannah, Amy Sedaris, Marcello Conte, Emmi Shockley, Myles Massey, Joseph McCaughtry, Andy Riddle, Helena Seabrook, Maddie Howard, Robert Longstreet, Judah Friedlander, Gibril Wilson
Member Reviews
This is one truly not-very-good movie. Even the amazing Susan Sarandon couldn't save this.
That was an awesome movie. Hats off to ask the kid actors and supporting cast members. Great job, thank you!
That was an awesome movie. Hats off to the kid actors and the supporting members. Excellent. Thanks.