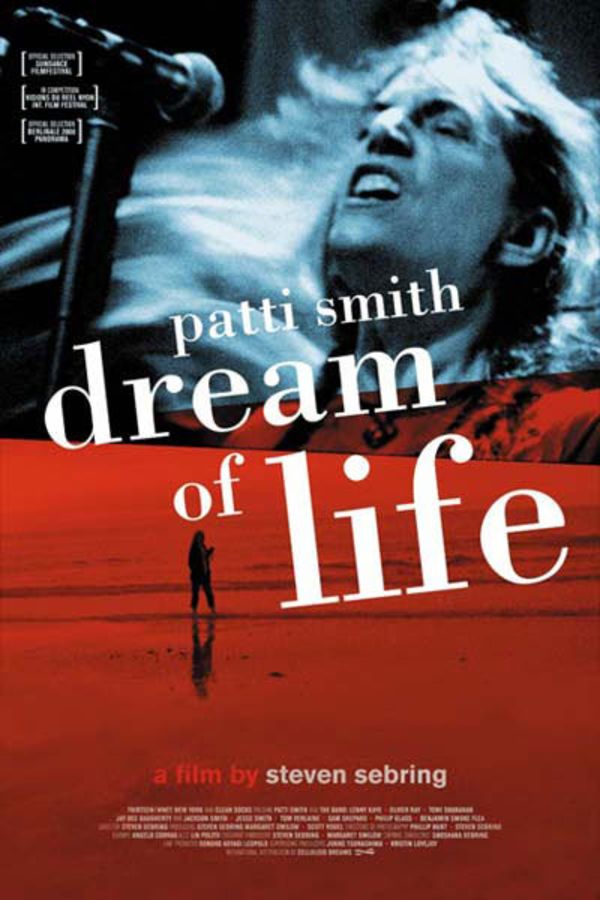 Patti Smith: Dream of Life
Directed by Steven Sebring
Patti Smith's music, poetry, and politics are fearless, funny, raw, and original. Photographer- director Steven Sebring creates a beautiful collage of images, memories and performances illuminating the complexities and capturing the essence of this distinctive, legendary icon. The film follows Patti Smith's punk-icon roots in the '70's through the trials of daily life and untimely deaths that have formed her life and art.
This thrilling portrait of iconic punk poet Patti Smith was assembled out of 11 years' worth of behind-the-scenes footage of travels and concert gigs.
Member Reviews
i loved early patti smith_77-78_haven't been interested in her since_still the film was well done_but i'm not a devoted fan so it sort of dragged on
The film was Patti Smith. It conveyed her perfectly.
Kind of a long, abstract work of her poetry and music set to video, with some intermingled storytelling. Does include some pretty cool backstage footage, some 'unplugged' musical moments, as well as concert material. f you're a true fan, it's for you. If you're looking for a linear 'Patti Smith' story, probably should look elsewhere.
Patti Smith is awesome. The film was great.