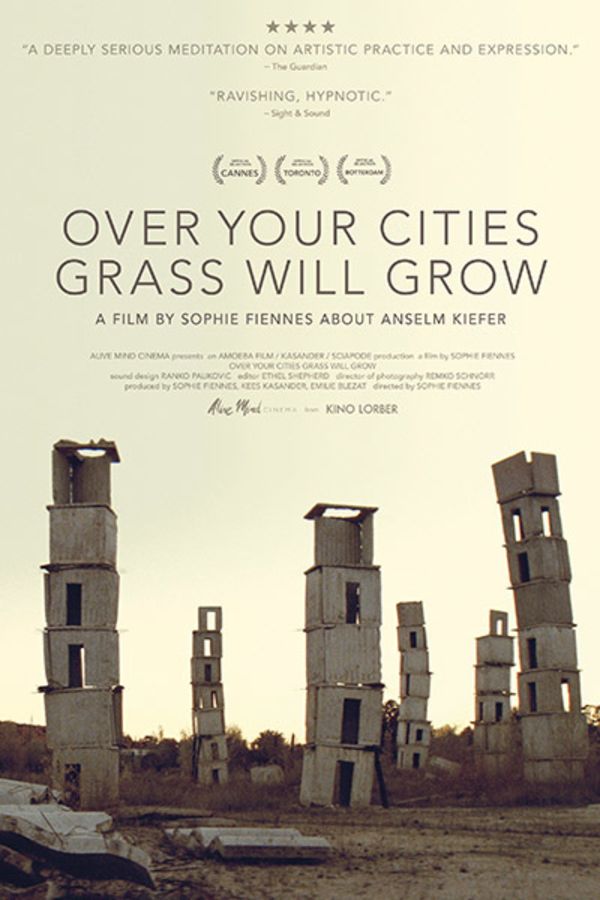 Over Your Cities Grass Will Grow
Directed by Sophie Fiennes
A documentary account of the German industrial artist Anselm Kiefer's famed creation of a Gesamtkunstwerk in an abandoned factory complex outside Barjac, France. Kiefer moved to the South of France from Germany in 1993 and began creating his sprawling art installation, "La Ribaute" on 35 acres of land belonging to an old silk factory.
Sophie Fiennes' study of German artist Anselm Keifer is a bold, visionary film about the controversial artist's arduous creative undertakings.
Member Reviews
Kiefer's art and the unfolding of its process in this great film is much more than a "documentary account", which sounds clinical and disengaged. Kiefer and his film makers have created a work of genius.
He is just one of a kind.
love the film _love a lot of his work_books-pours_spills broken glass_sculptures_not all of his painting and not the bible_but it's not empty because it contains everything
a significant artist who doesn't deserves to be watched by insignificant people
insignificant people does insignificant things, not applied to this great artist