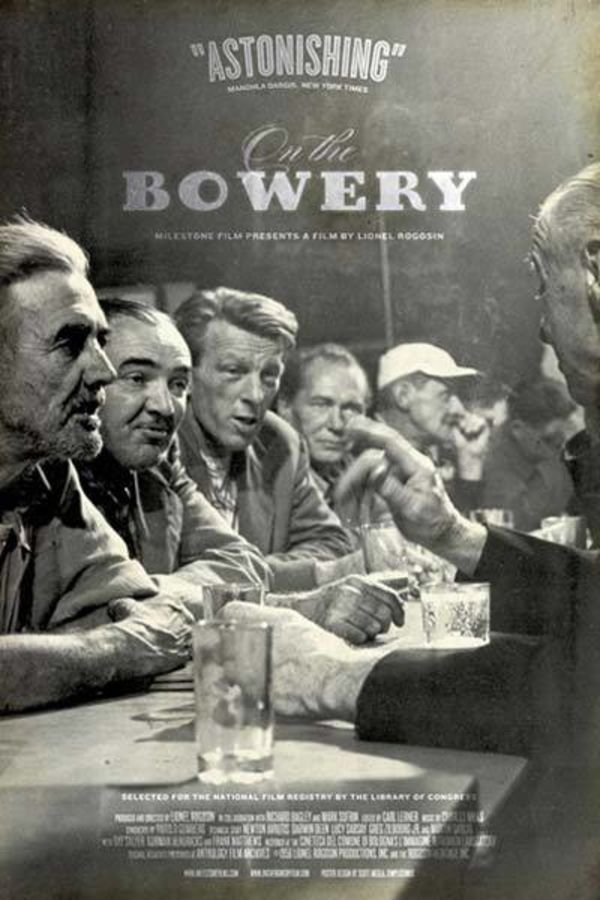 On the Bowery
Directed by Lionel Rogosin
Chronicles three days on New York's skid row, the Bowery. In the early part of the 19th century, it was an elegant place of large mansions and respectable theater. When the elevated trains came in, it covered the street in darkness and the Bowery soon became known as the place for low rents and cheap drinks.
A raw and pivotal portrait of a landmark NYC neighborhood known for its boozing, brawling and hard-luck tales.
Member Reviews
Real historians would realize that this is not from the early part of the 19th Century..... that would make it as being filmed in early 1800's. Shame on the people who slept through their schooling during the 21st Century (that would be our current Century).
gritty & painful & beautifully done
Remarkable slice of life on skid row in the early 50s. Docu-drama zeroed in on over the hill white alcoholics. You could say they were down on their luck and found solace in alcohol
Hey, I stayed on the Bowery a few years ago. As I was walking down it towards Chinatown, I stopped and eavesdropped as real-estate agent pointed out a building across the street to a young couple - trying to sell them a condo in it for only $600,000. I guess it just ain't the same Bowery anymore...