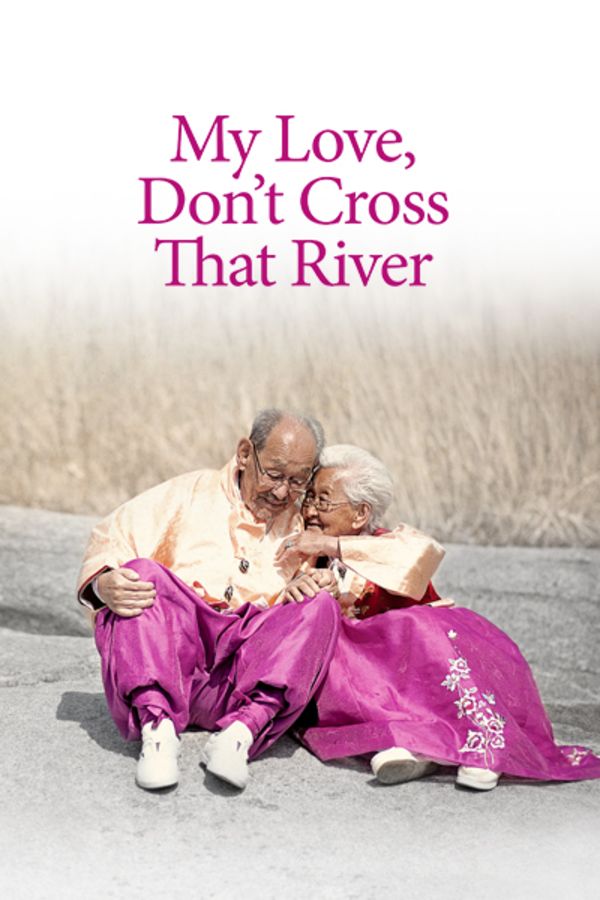 My Love Don't Cross That River
Directed by Jin Moyoung
A blockbuster in its native Korea, where it would go on to become the country's most successful independent film of all time, MY LOVE, DON'T CROSS THAT RIVER presents an unforgettable story of true love that transcends both generations and cultures. "100-year old lovebirds," Jo Byeong-man and Kang Kye-yeol, have been inseparable companions for 76 years. Observing this fragile couple for 15 months, director Moyoung Jin acts as a fly-on-the-wall, capturing the tender moments of their twilight days as the two face the inevitable reality that their time together will soon be approaching an end.
An intimate portrait of an elderly couple in South Korea, MY LOVE, DON'T CROSS THAT RIVER delicately captures their twilight days with tender moments that reveal simple acts of affection - from a good-natured leaf fight to a gentle caress of the cheek.
Cast: Jo Byeong-man, Kang Kye-yeol
Member Reviews
The most beautiful and heart touching movie ever!! One can only hope for love so true and dedications for each other, for even a 10th of the love this old couple had for each other. Yup! have a box of tissues ready. I was sobbing at times.
It's all about the little things one does for someone they love. I thoroughly enjoyed watching this beautiful couple show their love for one another.
Beautiful, touching, poetry of life and love
This is such a heartwarming and heartbreaking story..a well written and a well told love story for the ages..get your tissues ready!
DEEPLY moving Film about TRUE LOVE and loss. Prepare to cry 😢