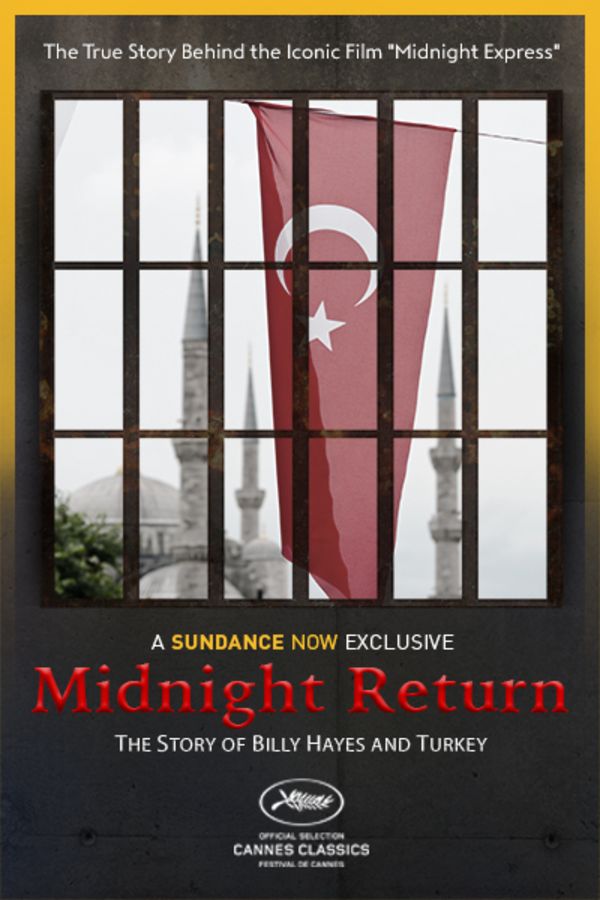 Midnight Return
Directed by Sally Sussman
When Billy Hayes, one of the most infamous names of his generation and on whom the picture is based, returns to Turkey thirty years after his daring escape from prison, he faces a country still haunted by the film. Turkey suffered tremendous economic and psychological damage as a result of MIDNIGHT EXPRESS and more than thirty years later they are still trying to escape the stigma. So when a group of young Turkish Policemen reach out to their mortal enemy, Billy Hayes and invite him back to Istanbul for a conference, no one is more shocked and thrilled than Billy himself.
30 years after Billy Hayes' escape from a Turkish prison was depicted in Alan Parker's MIDNIGHT EXPRESS, Hayes returns to Turkey to apologize.
Cast: Billy Hayes, Oliver Stone, Peter Guber, Alan Parker, David Puttnam, Giorgio Moroder, Ahmet Ertegun
Member Reviews
one of the better docs I've seen. 9.3/10 Cobain's
Good film. Interesting recap of Reality VS Hollywood.
This is an interesting followup to the film Midnight Express. It answered many questions I had about the details of his escape and other things. Since I only saw and heard of the original film recently, I was appalled and confounded to hear of the economic and political fallout from it against the nation of Turkey. Now that we know that the US routinely tortures prisoners in places like Guantanamo, are we any different? Saying that they should have shown some positive Turks in the first film would have altered the impact significantly. While it is fine that Billy apologized to them for the damage, the sad thing is that people interpreted it so narrowly in the first place, as being about one country, when it could have happened almost anywhere.
This documentary was okay. I just found Billy Hayes a bit sad. Seems he's probably always suffered illusions of grandeur but he holds on to his story like a lifeline. I mean this happened back in the 70's but he still thinks everyone knows who he is. You could ask a young adult today who Billy Hayes is and they wouldnt have a clue. Billy himself said it best when he was heading back to Turkey. He was so afraid that know one was gonna give a shit about him anymore. He seems desperate for attention and should probably move on to the next phase of his life. just saying.