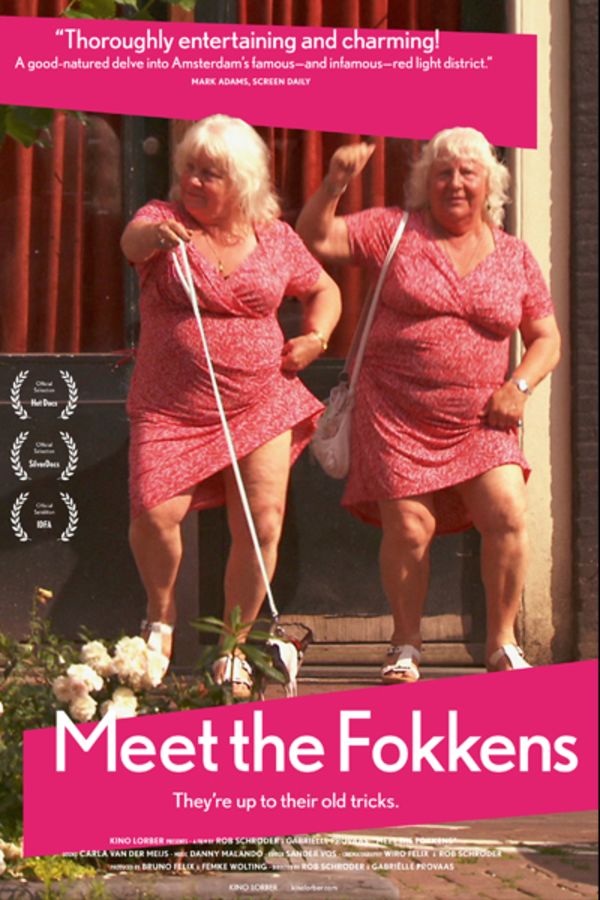 Meet the Fokkens
Directed by Gabrielle Provaas
Meet Louise and Martine Fokkens: 69-year-old identical twins who have worked as prostitutes in Amsterdam's red light district for over 50 years. Louise is newly retired due to arthritis, but Martine carries on, unable to support herself on a state pension. An immensely affectionate portrait of two women who have seen and done everything as well as a revealing look at the world's oldest profession in the 21st century.
Follow two boisterous 69-year-old twin prostitutes in Amsterdam's Red Light District as they tell their randy life stories from their early years to today.
Member Reviews
So happy they have one another... beautiful story
This made me very happy, a good film to start the day with.
This is a gem :) Amazing women!
If you've got lemons make lemonade! Such love of each other and life.....wow...I smiled all the way through.