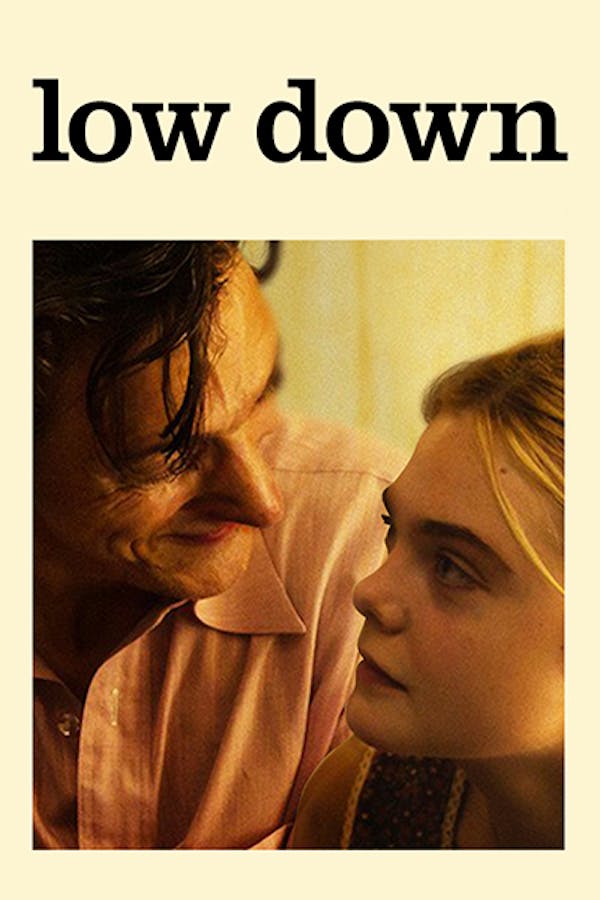 Low Down
Directed by Jeff Preiss
A compassionate, tender look at the complex relationship between Amy-Jo and her father Joe, a man torn between his musical ambition, his devotion to his teenage daughter, and his suffocating heroin addiction. Set against a sensuously textured 1970s Hollywood, the film beautifully evokes a colorful, seedy world of struggling musicians, artists, and vagabonds, in which Joe and Amy-Jo strive to live the lives they want against seemingly insurmountable odds.
Jazz pianist Joe Albany and his daughter battle insurmountable odds in seedy 1970s Los Angeles in this compassionate and compelling story of the unwavering love between a father and a daughter.
Cast: Elle Fanning, John Hawkes, Glenn Close, Peter Dinklage, Flea, Caleb Landry Jones, Lena Headey, Tim Daly
Member Reviews
Strong women rescuing loser men. Pathetic. Only kept watching for Elle Fanning and Glenn Close performances.
Not a jazz fan and did not know who Joe Albany was. I do now. Amazing story, unbelievable acting. Glenn Close can play just about any character. I look forward to reading anything and everything Amy Albany has written. I wonder what happened to her mother?
Amazing acting...great story!
Absolutely fabulous! Outstanding acting!