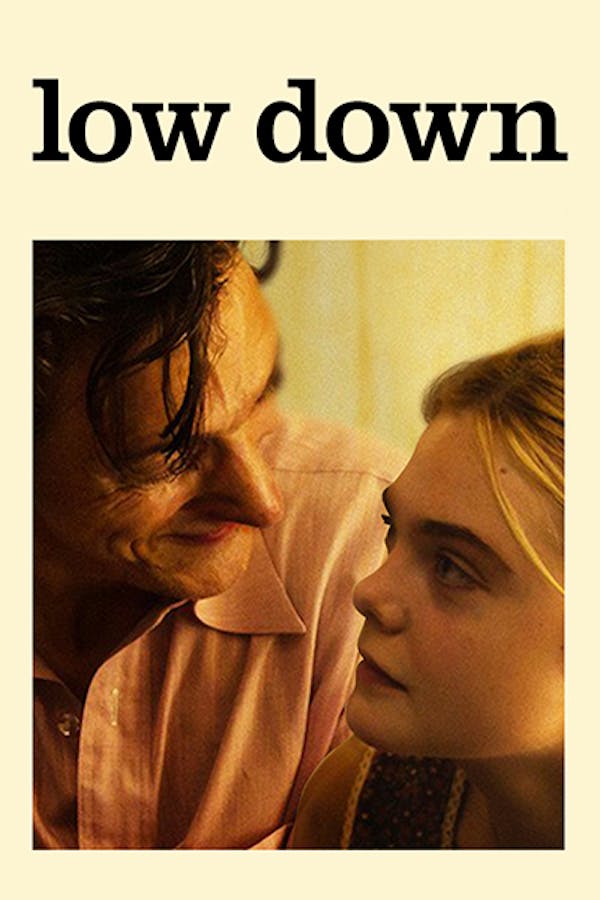 Low Down
Directed by Jeff Preiss
A compassionate, tender look at the complex relationship between Amy-Jo and her father Joe, a man torn between his musical ambition, his devotion to his teenage daughter, and his suffocating heroin addiction. Set against a sensuously textured 1970s Hollywood, the film beautifully evokes a colorful, seedy world of struggling musicians, artists, and vagabonds, in which Joe and Amy-Jo strive to live the lives they want against seemingly insurmountable odds.
Jazz pianist Joe Albany and his daughter battle insurmountable odds in seedy 1970s Los Angeles in this compassionate and compelling story of the unwavering love between a father and a daughter.
Cast: Elle Fanning, John Hawkes, Glenn Close, Peter Dinklage, Flea, Caleb Landry Jones, Lena Headey, Tim Daly
Member Reviews
Boring and messy. The characters are not well written at all. At least the music was nice.
Brilliantly down to Earth, gripping from the very first scene. PJP's comment about strong women rescuing loser men is not only true but the reality of the times. Girls as audience...so true of the 70's no matter all the "Freedom" few were equipped to manage. Also the comment about the main character not playing a victim....EXCEPT guess what...she was loved and science will tell you that the grandmother was important as was the fact that her father loved her and she witnessed evidence that her mother did love her also no matter some emotional daggers from her. She was not a victim...she was quite lucky, say compared to the kid taken off by social services. She was luckier than her own mother or grandmother. There are victims and sometimes, although I am glad this was not the case, stories like this perpetuate a myth for those who do not look at the protective factors and compensatory experiences that a person individually chooses to not be a victim when in fact they choose from menus of our making. She had quite a village no matter broken souls amidst it.
Strong women rescuing loser men. Pathetic. Only kept watching for Elle Fanning and Glenn Close performances.
Not a jazz fan and did not know who Joe Albany was. I do now. Amazing story, unbelievable acting. Glenn Close can play just about any character. I look forward to reading anything and everything Amy Albany has written. I wonder what happened to her mother?