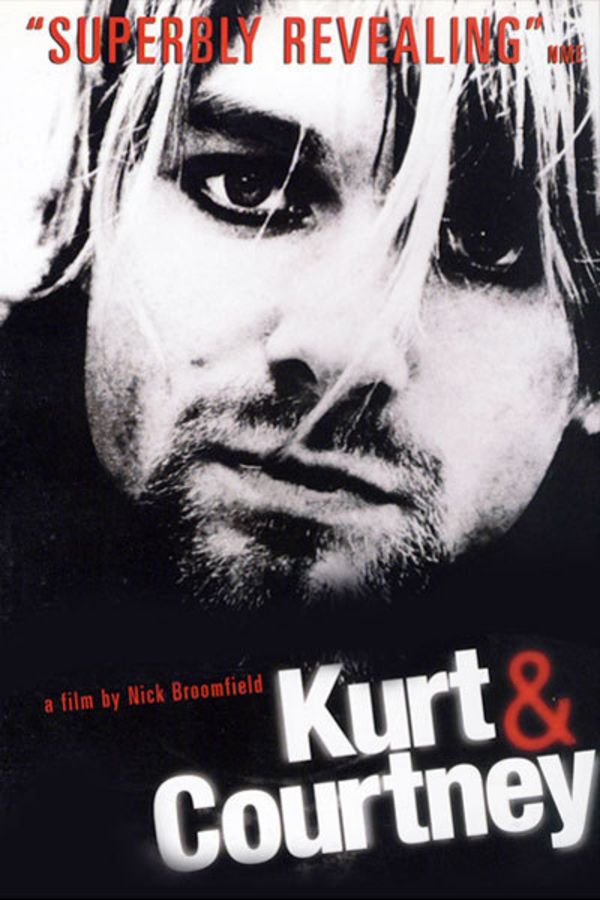 Kurt and Courtney
Directed by Nick Broomfield
Beginning as an observation of the music of Kurt Cobain and his Seattle/Portland contemporaries, KURT AND COURTNEY took a different turn when Courtney Love intervened. What emerges is a powerful examination of the destructive power of corporate America, economic depression and freedom of speech.
In his most controversial documentary, Nick Broomfield investigates the conspiracy theory that Courtney Love had her husband Kurt Cobain murdered.
Member Reviews
A lame, wanna-be documentary. This kind of unsubstantiated garbage from people so far out on the sidelines (in left field, actually) destroys lives & careers without validation. Even the courts don't allow hear-say...and that's all this is. Must be due to the lack of funding. (Yeah...right.) We all miss Kurt. Time to let him he RIP. He would've hated people trying to get rich by using his family, friends (?), and C.L.
Really bad movie! Just a stupid waste of time, interviewing the sad sacks and hangers on who had really nothing significant to say. The only credible person was the young woman journalist who was attacked by Courtney. I'm shocked this movie ever got made and funded.
How can you explain there not being any fingerprints on the shotgun that killed Kurt. it like someone shot him wipe the gun down a ran out. Like maybe his best friend who conveniently forget that part of the house when searching for Kurt with that P.I. ... I think Courtney manipulated his friend to do.
I've come to determine that I just don't care for Broomfield. His voice grates my nerves and the few docs I've seen are drab and seem to just drag on.