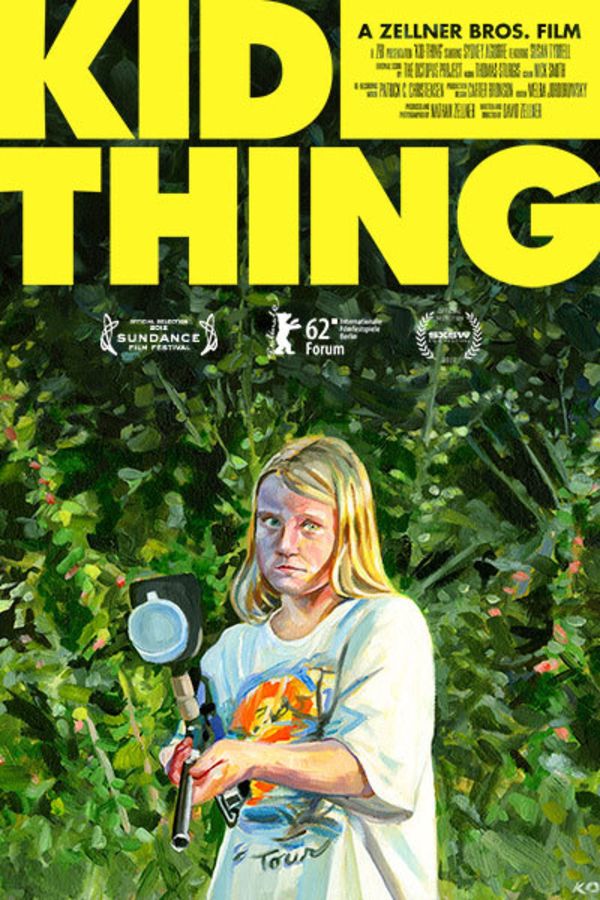 Kid-Thing
Directed by David Zellner
Annie is a rebellious ten-year-old girl. She lives on the outskirts of town with her father Marvin, who, when not herding goats, mostly sleeps the day away. Virtually devoid of parental guidance, Annie is left to fend for herself and do as she pleases. With no moral compass, she roams the neighboring lands, shoplifting and engaging in general destructive behavior. Her routine is broken one day while playing in the woods; she hears an old woman calling from deep within an abandoned well, asking for help. Scared and untrusting of the unseen stranger, Annie deliberates on her course of action.
As school's been out and there's no-one to look after her, 10-year-old Annie roams alone through forest and meadow, leaving a trail of destruction in her path. She comes across a hole in the ground and hears a woman's voice calling for help.
Cast: Sydney Aguirre, Susan Tyrrell, Nathan Zellner, David Zellner
Member Reviews
This is something you watch when you have absolutely nothing else to do.
I couldn't continue watching after 25 minutes and 40 seconds. And it was hard to make it that far.
I definitely didn't mean to give it 5 stars.
What an actress!!! Sad, sad truism of neglect-ending was numbing!