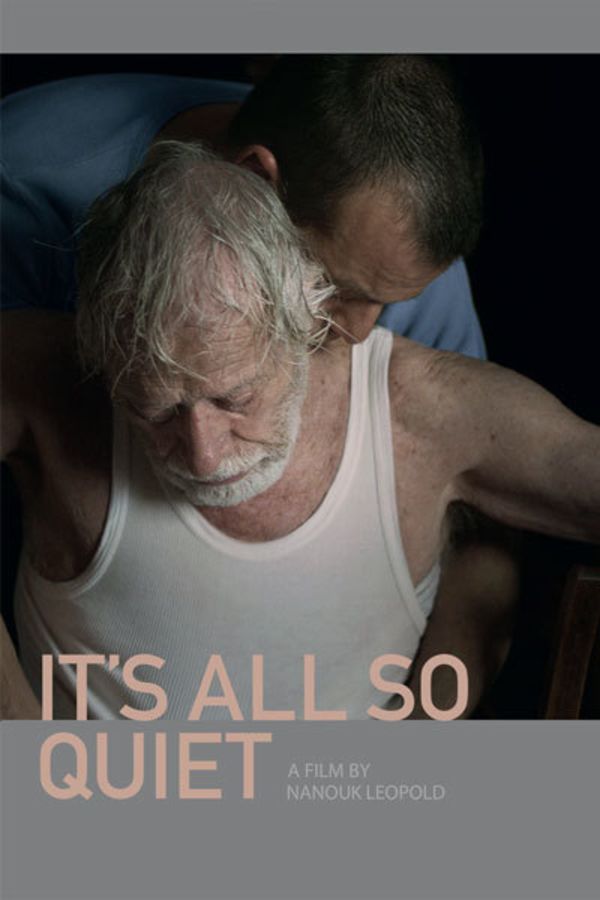 It's All So Quiet
Directed by Nanouk Leopold
Helmer, a single farmer in his fifties, lives with his aged, bedridden father in the Dutch countryside. His working days are marked by the visits of milk collector Johan, a man of his own age for whom Helmer holds a secret fascination. One day Helmer decides to renovate the house, buying himself a new double bed and moving his father upstairs. His life gains even more momentum, when adolescent farmhand Henk comes to help him out.
Living with his ailing father (Henri Garcin), a middle-aged farmer (Jeroen Willems) tries to get a grip on his emotions.
Cast: Jeroen Willems,  Henri Garcin,  Wim Opbrouck,  Martijn Lakemeier
Member Reviews
It's All very quiet.. I can't see a man dying in the whole movie breaks your heart.. the cattle was cared for and most likely he would've continued his job of farm work .
Excellent. Not much is said in this movie but there is so much underneath everything.