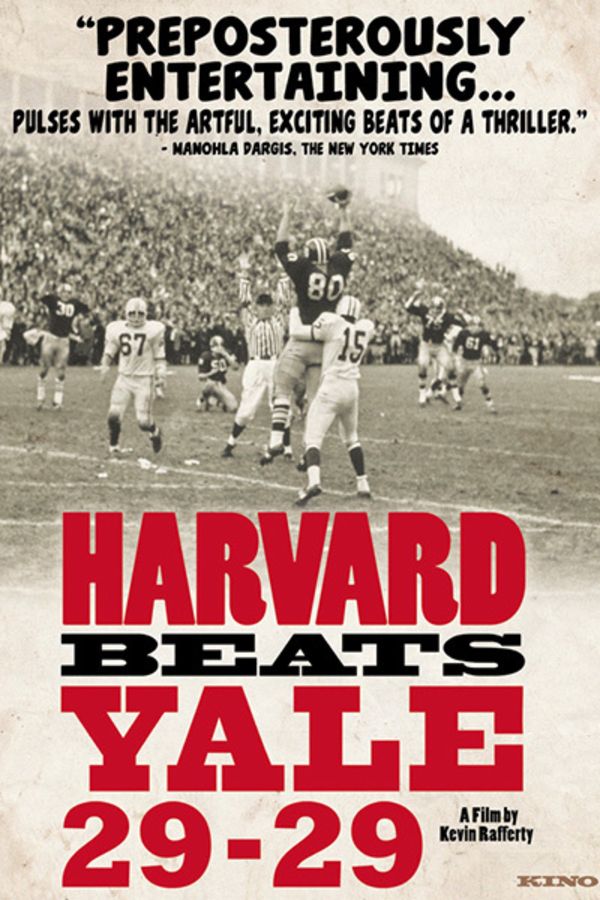 Harvard Beats Yale 29-29
Directed by Kevin Rafferty
On November 23, 1968, Yale and Harvard's undefeated football teams met in Cambridge, with Yale heavily favored. Led by Brian Dowling and Calvin Hill, Yale goes up 22-0. With less than one minute to play, Yale leads 29-13. What happened next became the stuff of legend.
The most famous football game in Ivy League history - the 1968 Harvard-Yale game - is brought to life in this exhilarating documentary.
Member Reviews
Loved it...shows so well how sports and life effect each other.
I really enjoyed watching this Doc. I was born in 67 and had never heard about this game, plus didn't know any of the back story. Im a sports fan and watching the out come of the game not knowing how the game ended up tied made it exciting watching 100 years later. Im a very hard judge with doc so my 3 stars is, for me, a good rating and I would recommend it.