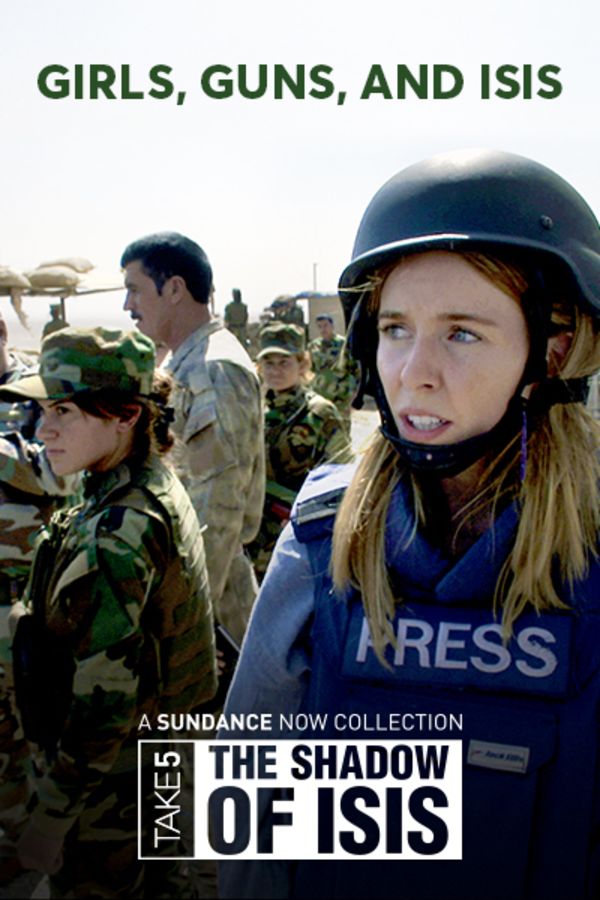 Girls, Guns & Isis
Directed by Almudena Garcia-Parrado Gomez-Lobo
Stacey Dooley embeds herself on the frontline with the extraordinary all–female Yazidi battalion, who are fueled to take revenge against the so-called Islamic State for what the UN has condemned as the 'largest mass kidnapping this century.' As the battle to take nearby Mosul out of ISIS hands moves into its final phase in Northern Iraq. These young women's lives have been transformed by a desire to avenge ISIS and shows what daily life is like in these war zones. In 2014 50,000 Yazidi people fled their ancestral lands in Kurdish Northern Iraq to Mount Sinjar away from the advance of ISIS. Without food and water thousands died on the mountain and the ones left behind were massacred or captured. More than 5,000 women were taken to be used as sex slaves, with an estimated 2,000 women remain in captivity.
Stacey Dooley is on the frontline with an extraordinary all–female battalion who are determined to rescue Yazidi women under ISIS control, striking fear into the heart of the Jihadists.
Cast: Stacey Dooley
Member Reviews
Wow ... I had no idea.. I'm so glad I know about these young women, what they've been through and what they are doing. Extraordinary suffering ... extraordinary courage ... my heart my prayers for these woman and their safety.
These Yazidi fighters are a strong and amazing group of women. So many of us are fortunate enough to be able to just listen to the stories that each of them have to tell, while they live with and are surrounded by their real memories and experiences every day. The limited yet deep insight into the drive, motivation, and courage of these fighters showcased in this documentary, represents a type of power that is as unstoppable as it is extraordinary.