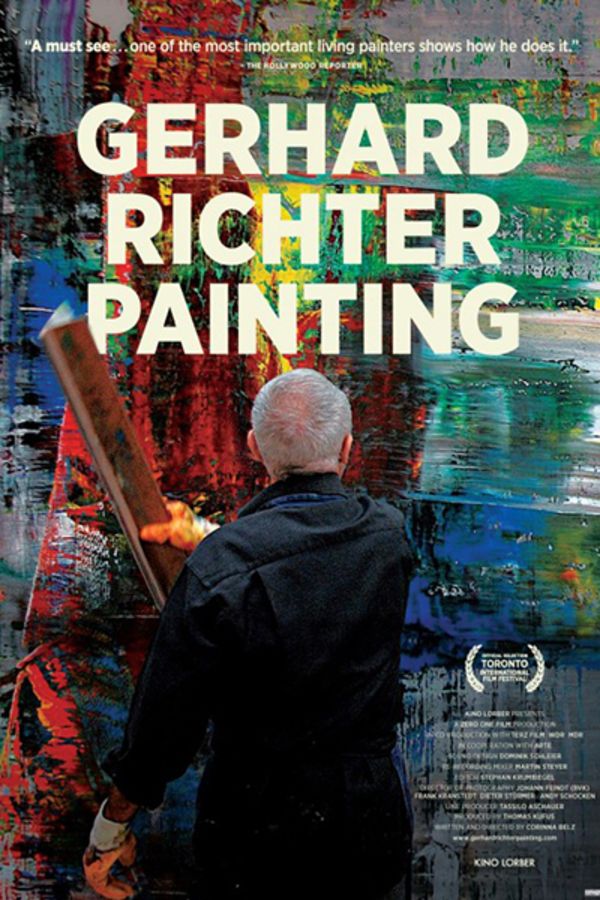 Gerhard Richter Painting
Directed by Corinna Belz
Offers unprecedented insight into the life and work of one of the greatest artists of our time, Gerhard Richter. In quiet, highly concentrated images, the documentary provides a fly-on-the-wall perspective of the very personal, tension-filled process of artistic creation.
Corrina Belz's contemplative film observes German abstractionist Gerhard Richter at work in his studio, scraping and smearing his unique paintings.
Member Reviews
The payoff with the final words from Richter - genius! I've watched it twice and even though I knew the second time how it was going to end, it still gave me goose bumps.
Loved it. Seen this a film a few years back and still love it. Most probably because i can relate to Gerhards thinking when it comes to painting.
great_i love Gerhard Richter_his paintings _how he thinks_what he makes his paintings do_i loved some of his paintings more before he finished them_but i love seeing them become_like the white over grey was great_so alive