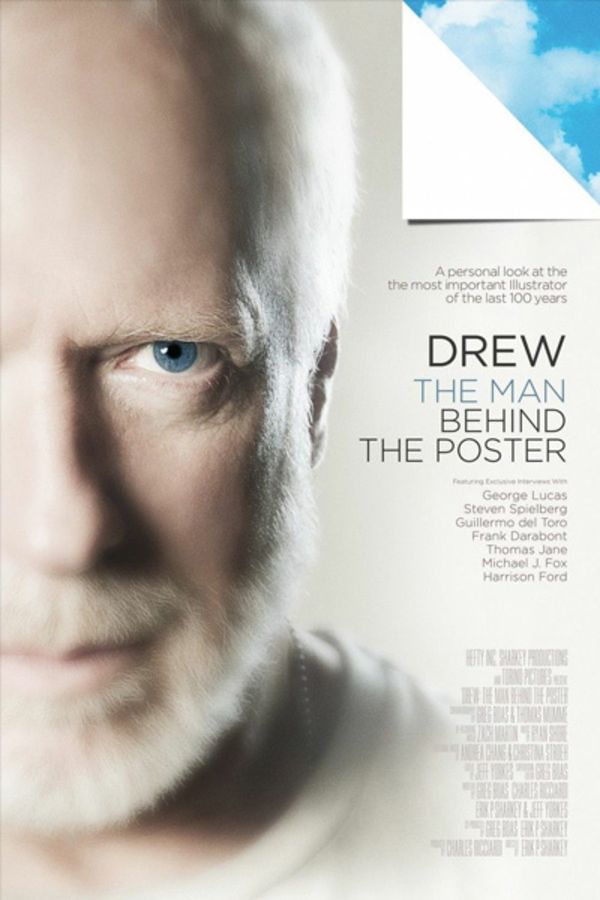 Drew: The Man Behind the Poster
Directed by Erik Sharkey
Explores the legendary career of artist and Illustrator Drew Struzan, whose most popular works include the Indiana Jones, Back to the Future and Star Wars trilogies. The film spans the journey of Drew's early life and career in album cover art through his success as one of the most recognizable and influential movie poster artists of all time, to his most recent 'post retirement' life and works of fine art.
Drew Struzan, the legendary artist behind the iconic posters for STAR WARS, INDIANA JONES, and HARRY POTTER, recounts his path to Hollywood and beyond.
Member Reviews
His versatility in styles is just astounding, very few artists are that talented.
radical art for a familiar industry
I just love this guy. For a person to come from a home bereft of love, a young life sans money or support of any kind, I respect the largeness of this man's heart, the beauty of his family life as much as the magnificence of his work and the genius of his talent. I was riveted.
Fascinating retrospective of an important artist of our times. Bit over long and slow though. Interesting for all that.
This is an intimate portrait of one of the greatest artists of our time. The art of Drew Struzan will forever encapsulate the magic of the movies. This is a must see for any pop culture and art enthusiast.