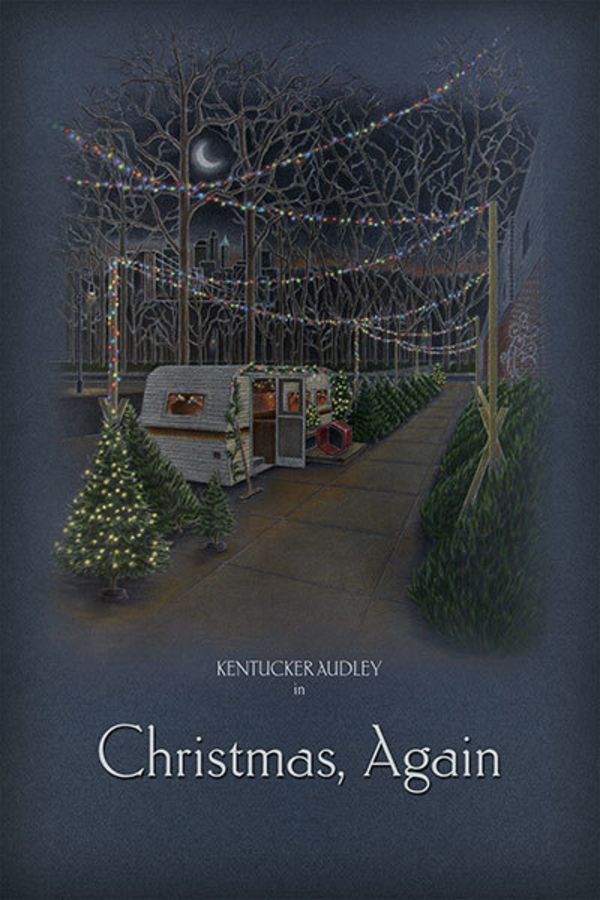 Christmas Again
Directed by Charles Poekel
For a fifth consecutive December, a heartbroken Noel returns to New York City to work the night shift at a sidewalk Christmas tree lot. Devoid of any holiday spirit, he struggles to stay awake during the long, chilly nights in his trailer, while the daytime traffic keeps him from getting any real rest. As he slowly spirals into despair, he comes to the aid of a mysterious young woman in the park. Her warming presence, matched with some colorful customers, help rescue him from self-destruction. Starring Kentucker Audley and Hannah Gross.
A heartbroken Christmas tree salesman returns to New York to put the past year behind him. He spends the season living in a trailer and working the night shift until a mysterious woman and some colorful customers rescue him from self-destruction.
Cast: Kentucker Audley, Hannah Gross, Jason Shelton, Andrea Suarez Paz, Craig Butta
Member Reviews
Delightful, really enjoyed it.
Two 'lost souls' who find each other for a momentary friendship. Lighthearted and enjoyable.
I did enjoy this light christmas story. Well acted and the scenario was good enough to appreciate this film. I would recommend this film.
Must be high art. That would explain the lack of plot, acting and camera work. Also the closeups of people's mouths while they sniffle and eat.