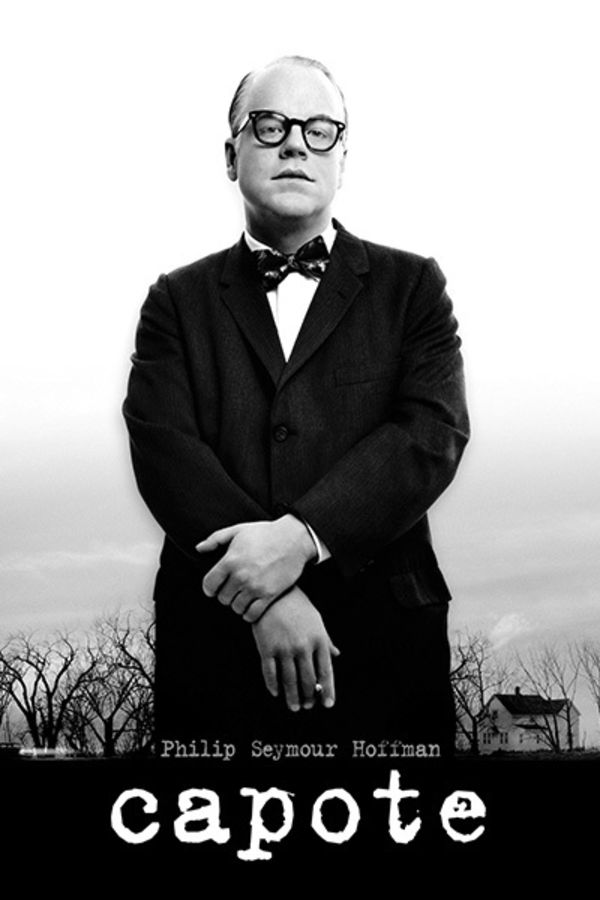 Capote
Directed by Bennett Miller
In November 1959, the shocking murder of a smalltown Kansas family captures the imagination of Truman Capote. With his childhood friend Harper Lee, Capote sets out to investigate, winning over the locals despite his flamboyant appearance and style. When he forms a bond with the killers and their execution date nears, the writing of IN COLD BLOOD, a book that will change the course of American Literature, takes a drastic toll on Capote, changing him in ways he never imagined.
In 1959, Truman Capote, a writer for The New Yorker, learns about the horrific and senseless murder of a family of four in Kansas. Inspired by the story material, Capote and his partner, Harper Lee, travel to the town to research for an article. As he digs deeper into the story, he is inspired to expand the project into what would be his greatest work, IN COLD BLOOD.
Cast: Philip Seymour Hoffman, Clifton Collins Jr., Catherine Keener
Member Reviews
Philip Seymour Hoffman delivers an engrossing performance as Truman Capote, during the years that Capote researched and wrote his true crime novel 'In Cold Blood'. Catherine Keener as Harper Lee is the other character you're always hoping to see more of, but the whole cast is fine and the story is always compelling.