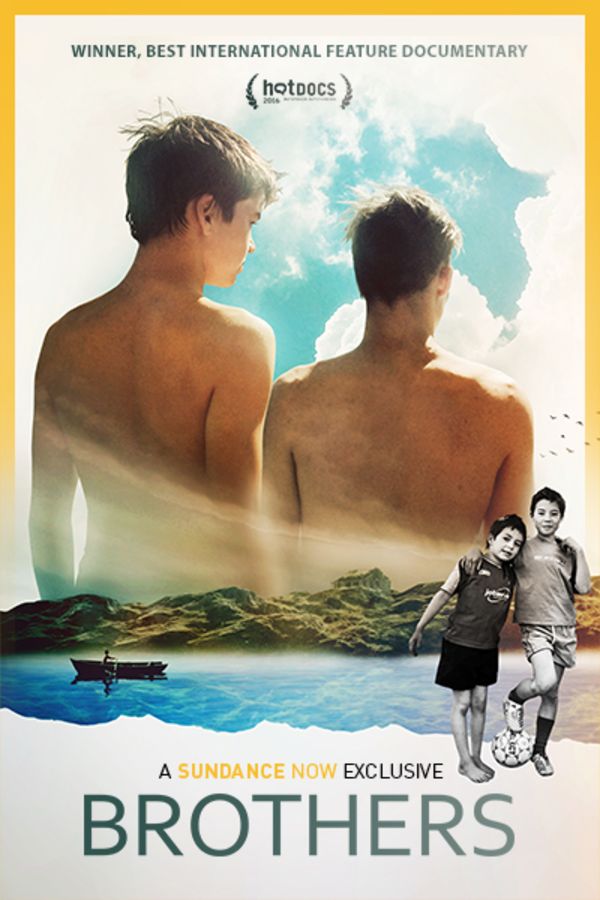 Brothers
Directed by Aslaug Holm
This Hot Docs-winning documentary follows two brothers over the course of a decade - from young children to young adults. Filmmaker Aslaug Holm films her two sons Markus and Lukas - growing up. The river runs close to their home in Oslo. A paradise in the big city. They share moments both big and small, public and personal. An image of the hopes and dreams of childhood, with a future yet to come.
A Hot Docs-winning documentary about childhood, told by the mother of two boys over eight years. This story reflects how parenting eventually leads its practitioners back to themselves, as children drift beyond their influence.
Cast: Markus Holm Buvarp, Lukas Holm Buvarp
Member Reviews
still have a smile on my face.
A wonderful portrait of two brothers, and occasional interventions with their mother and father. The editing was first class and gave day to day unfolding events with the boys a structure, a rhythm -as did the film maker's journey into her immediate ancestors' lives. Her skill meant that the small moments of daily family life over years remained deeply engaging for me.
I can't imagine how difficult it must have been to film as much as their mother did. Bravo to her, she turned something that all of us go through into a unique story through the growing up of her two boys, reminding us what is was like growing up. I've remembered periods that have long been forgotten from my childhood thanks to this film.