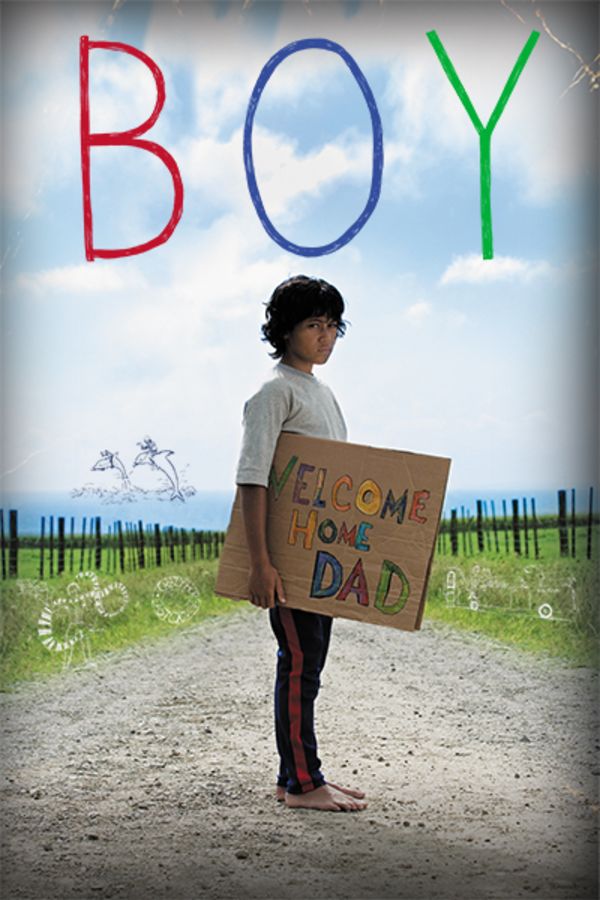 Boy
Directed by Taika Waititi
During summer break in 1984, eleven-year-old Michael Jackson fanatic "Boy" has the adventure of his life. With his mother dead and father AWoL, Boy becomes the head of a household full of kids when his Nana leaves town for a funeral. It starts as just another few weeks of fruitless pining for classmate beauty Chardonnay, but then his Dad rolls up in a vintage car with his Crazy Horses gang, and Boy's life turns upside down.
A bittersweet story that captures a child's-eye view of 1984 New Zealand and the treasure hunt a boy and his estranged father undertake.
Cast: James Rolleston, RickyLee Waipuka-Russell, Taika Waititi
Member Reviews
I loved this show. Even the goat was great
I really loved the caring and humourous perspective Taika takes to everyday life in this film. There is no black and white description or judgement of character, situation, or choice, but rather a curious, hilarious, and often realistic look at the ripple effect that follows our choices, surroundings, etc. Taika's humour not only keeps us guessing but it helps us digest & engage tougher subject matter without subtracting from its gravity. It is a terribly heartwarming & forgiving film that demonstrates how our strengths and flaws are often two heads of the same coin.
Excellent. Beautiful location, great actors young and old. Just a great film
wow i know i loved this or almost but they deleted my review again