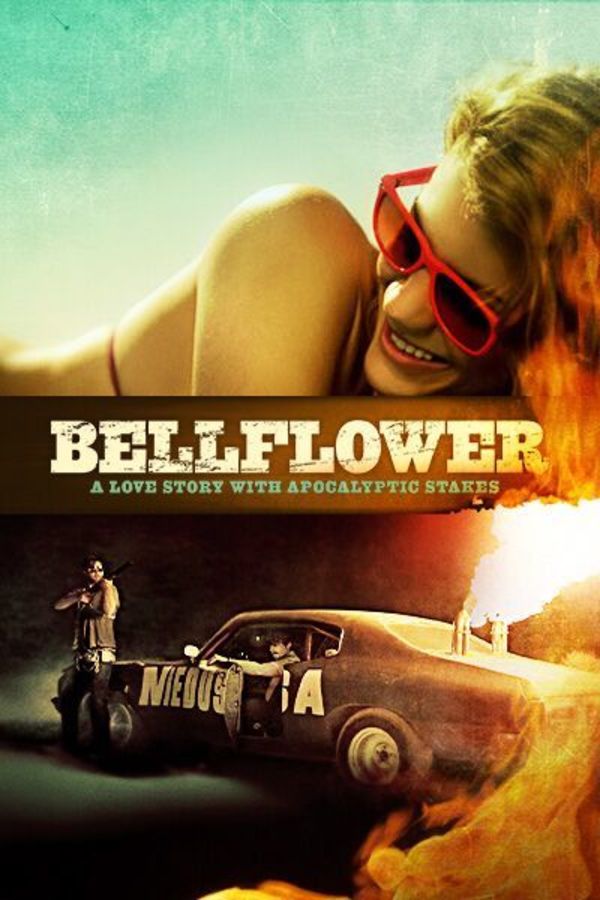 Bellflower
Directed by Evan Glodell
Best friends Woodrow and Aiden spend all of their free time building MAD MAX-inspired flamethrowers and muscle cars in preparation for a global apocalypse. But when Woodrow meets a charismatic young woman and falls hard in love, he and Aiden quickly integrate into a new group of friends, setting off on a journey of love and hate, betrayal, infidelity, and extreme violence more devastating and fiery than any of their apocalyptic fantasies. Starring the film's writer and director Evan Glodell, Jessie Wiseman and Tyler Dawson.
While Woodrow and Aiden prepare for the global apocalypse by crafting homemade flamethrowers and fire breathing MAD MAX-inspired muscle cars, Woodrow falls hard in love with a femme fatale who's potentially more dangerous than any end of days.
Member Reviews
cinematography is great_sometimes really beautiful_i really got tired of the 2 guys and find the whole thing stupid
Dare I call it diesel-core?