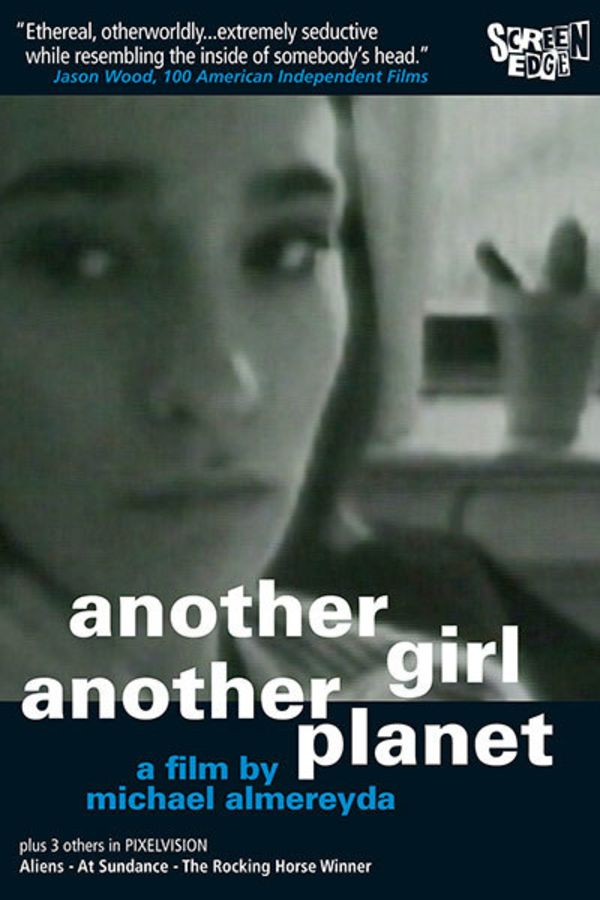 Another Girl Another Planet
Directed by Michael Almereyda
Michael Almereyda's tribute to French New Wave romanticism. Nic is married, Bill determinedly single; they live on different floors in the same East Village building, pursuing the mysteries of love, sex and the sway of feminine caprice.
An ordinary-looking guy proves to be an unusually successful womanizer, and his East Village apartment begins to assume aspects of Grand Central Station.
Cast: Barry Del Sherman, Isabel Gillies, Bob Goose, Elina Lowensohn
Member Reviews
I don't understand the thinking behind the grainy black and white , could have been a good movie .
love 'dancing on the moon' love some of this 'dancing on the stairs' _pinball _the music the time the girls_cool heart beats
Grainy, out-of-focus 16mm with matching poor audio was a distraction at first, but warmed up to it. I like the message.