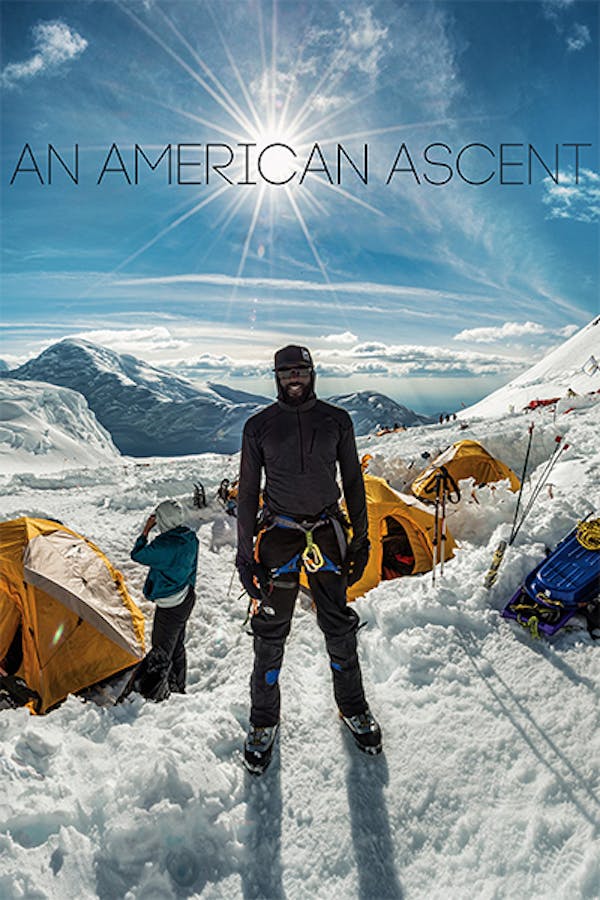 An American Ascent
Directed by Andy Adkins
An American Ascent documents the first African American expedition to tackle Denali aka Mt. McKinley, North America's highest peak. By embarking on the grueling multi-week climb of 20,237ft Denali, nine African American climbers try to shed light on the complex relationship many African Americans have with the outdoors by changing the face of America's biggest and baddest mountain on the 100th anniversary of its first summit.
Nine mountaineers attempt to become the first all-African-American team to climb Mount Denali, North America's highest peak, on the 100th anniversary of its first summit.
Cast: Stephen Shobe, Erica Wynn, Tyrhee Moore, Scott Briscoe, Billy Long, Rosemary Saal, Ryan Mitchell, Stephen DeBerry, Adina Scott, James Kagambi, Robby Rechord, Madhu Chikkaraju, Aaron Divine
Member Reviews
Amazing journey! Hoping my son will watch this.
I am amazed and lost words of what these 9 climbers did, this film made me feel like I was climbing Denali with them, so glorious and epic what they experienced on the mountain, I'm sure they will go back and complete their journey to the Summit next time...
Absolutely fantastic doc on soooo many levels!!!
A beautifully filmed account of the Denali ascent by a diverse group of African American men and women and the motivations they each had for undertaking this momentous effort. Wonderful.