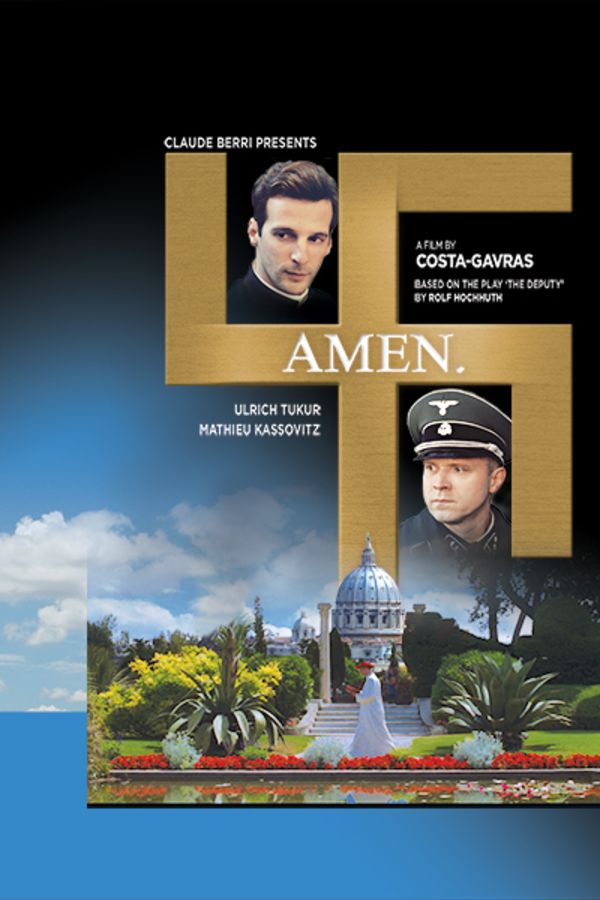 Amen
Directed by Costa-Gavras
AMEN examines the links between the Vatican and Nazi Germany. The central character is Kurt Gerstein, a Waffen-SS officer employed in the SS Hygiene Institute, designing programs for the purification of water and the destruction of vermin. He is shocked to learn that the process he has developed to eradicate typhus, by using a hydrogen cyanide mixture called Zyklon B, is now being used for killing Jews in extermination camps. Gerstein attempts to notify Pope Pius XII about the gassings, but is appalled by the lack of response he gets from the Catholic hierarchy.
When WWII Lieutenant Gerstein witnesses the chemical disinfectant he helped perfect being used to murder Jews, he has no choice but to act. But the only sympathetic ear he finds is that of Father Riccardo, a priest with deep ties to the Vatican.
Cast: Mathieu Kassovitz, Ulrich Mühe, Ulrich Tukur
Member Reviews
Excellent movie with many facts not known regarding the Pope and the Holocaust.
The Vatican did nothing, everyone knew what was going on..every one...such hypocrites all of them
Great movie exposing information never previously depicted.
Very good and quite believable covers some things previously only seen in documentaries very well.
Very well played and educational