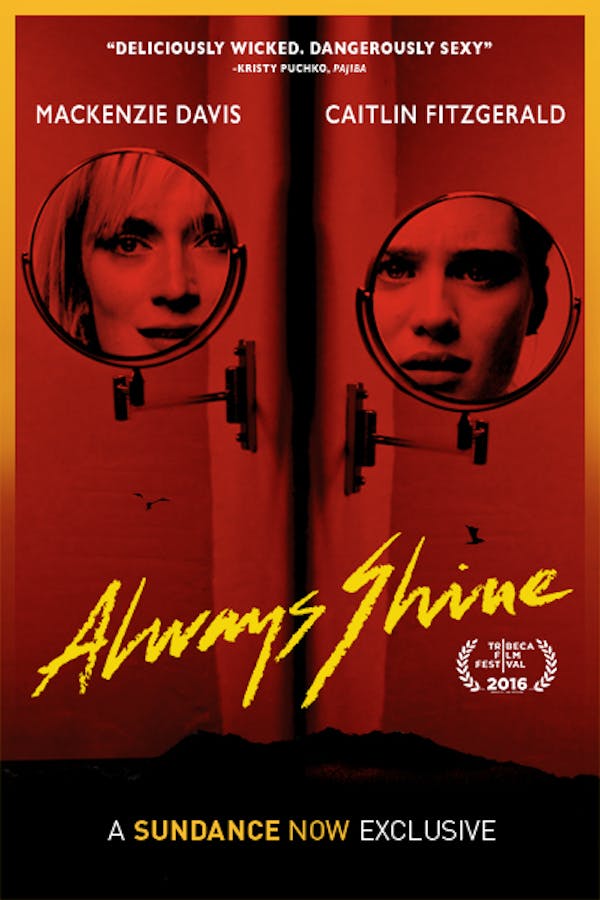 Always Shine
Directed by Sophia Takal
Sophia Takal's 2011 debut GREEN told a gripping tale of jealousy between two women. For her acclaimed 2016 follow-up, Takal revisits the theme of how society pits women against each other, setting her tale in Hollywood. Two friends, Beth, an actress whose star is on the rise, and Anna, who is still struggling, go on vacation but find their friendship and perhaps, their sanity, decaying. As tensions ramp up, the two women seem to switch personalities. But is that really what's happening?
Two actresses find their friendship and sanity decaying while on a secluded vacation retreat.
Cast: Mackenzie Davis, Caitlin FitzGerald, Lawrence Michael Levine, Alexander Koch, Jane Adams
Member Reviews
Solid film.Awesome music score. Great acting. Interesting and unique.
Fascinatingly unique in its portrayal of the dark side of Cluster B personality disorders. "What could possibly be wrong with her," one might ask --- not knowing. Impeccable acting, with pacing and terror that exceeds "Psycho". The surreal moments of hallucination, and the fragmentation scenes are 'code' for people who have experienced/ live with/ must survive narcissism, bi-polarism and even borderline personality disorder. Even without the PopPsych angle that I found intriguing, the script, score, looming fog, abrupt cut-aways will leave you breathless. Do NOT watch this movie alone...at night...in a remote location. Just sayin'
Loved it. Very good acting and suspenseful.
Bad bad bad Go watch paint dry