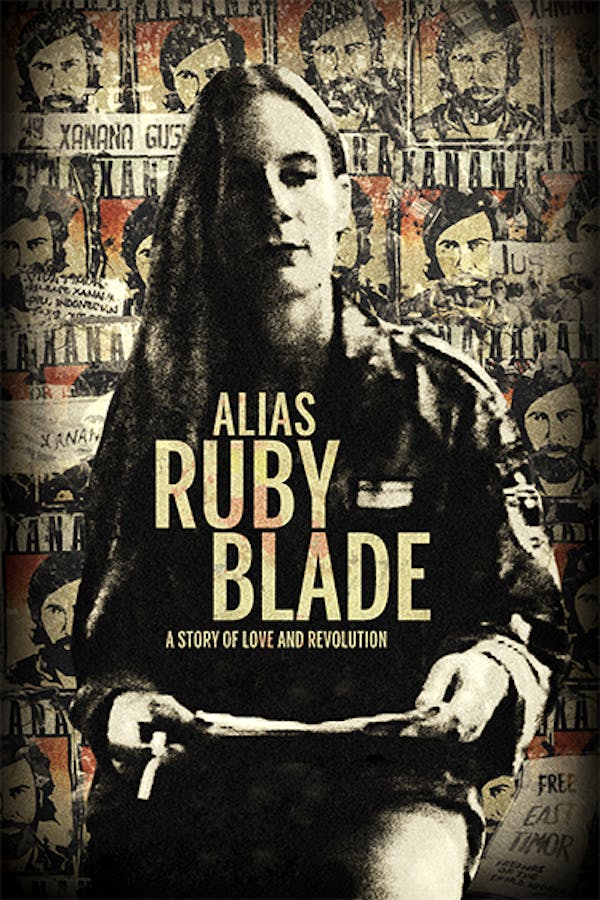 Alias Ruby Blade
Directed by Alex Meillier
Revolution meets romance in the real life, cloak-and-dagger Alias Ruby Blade, a documentary film chronicling the tumultuous birth of a new nation - East Timor - told from a very different perspective. Kirsty Sword, a young Australian activist, aspired to be a documentary filmmaker in East Timor, but instead became an underground operative for the Timorese resistance against Indonesia in Jakarta. Her code name: Ruby Blade. Her task: to become a conduit for information and instruction between the resistance movement and its enigmatic leader, Kay Rala "Xanana" Gusmão, while he was serving life in prison for his revolutionary activities. Through correspondence, they fell in love.
A story of love and revolution, Alias Ruby Blade tells of one courageous woman's journey from undercover agent to First Lady of East Timor and the untold story of the birth of a new nation.
Cast: Xanana Gusmão, José Ramos Horta, Geoffrey Robinson
Member Reviews
Brought me to tears - a struggle won by very large hearted people. Thank you.
Amazing story, profound and very moving!
Fantastic! Filled me with pride and joy for these beautiful people who fought so for freedom.
Am amazing story where independence looked impossible from its beginning to nearly its end. Many played a part in the success but one man and one unlikely woman can take a deep bow.
The story was beautifully told! Love a happy ending! Enjoyed every minute. Experienced every emotion watching this documentary.