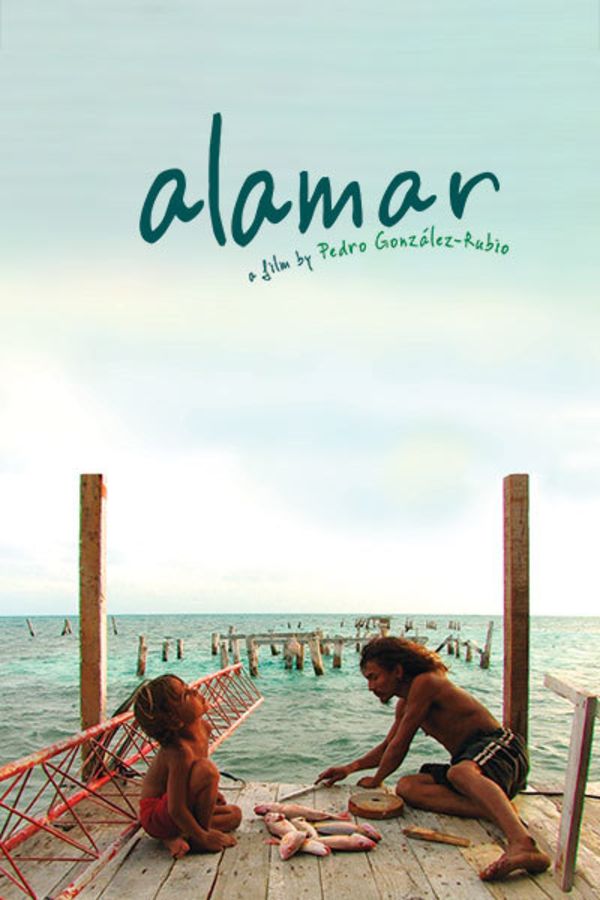 Alamar
Directed by Pedro González-Rubio
Jorge has only a few weeks with his five-year-old son Natan before he leaves to live with his mother in Rome. Intent on teaching Natan about their Mayan heritage, Jorge takes him to the pristine Chinchorro reef, and eases him into the rhythms of a fisherman's life. As the bond between father and son grows stronger, Natan learns to live in harmony with life above and below the surface of the sea. This film blurs the lines between documentary and narrative and features real-life father and son Jorge Machado and Natan Machado Palombini.
A boy about to move to Rome with his Italian mother embarks on a voyage to the gorgeous Mexican coast for a final epic adventure with his native father.
Cast: Jorge Machado, Natan Machado Palombini
Member Reviews
Rare to see father/son intimacy captured so well. Fantastic relationship with wildlife as well. A well done gem.
like everyone says, a very touching film about love between a father and son, in a beautiful natural place, the simplicity of life and love, as it can be. and the cute abuelo too!
I loved this film. It was wonderful to see the three generations of men in the beautiful reef.