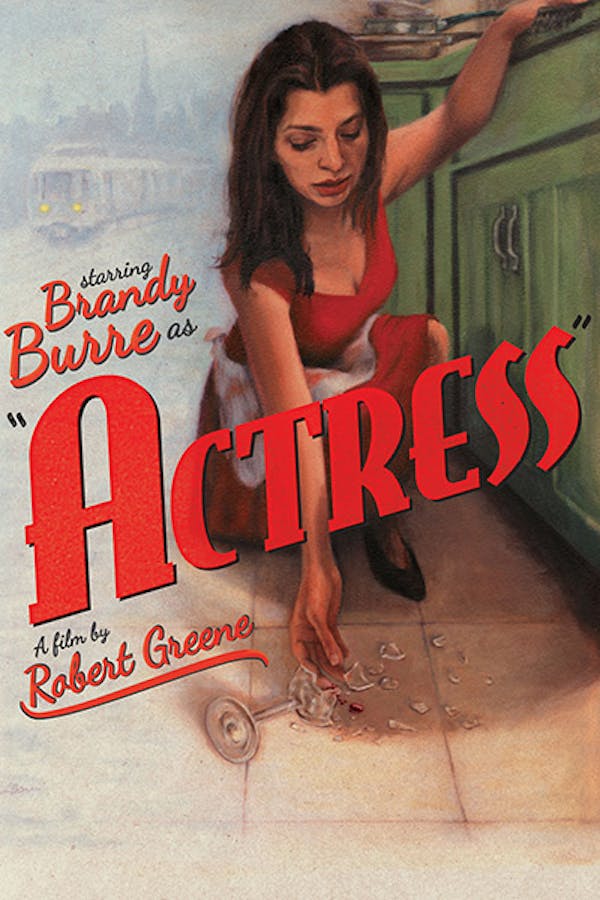 Actress
Directed by Robert Greene
A poetic telling of the struggles a mother faces as she decides to return to her life as an actress. Features Brandy Burre (THE WIRE, LISTEN UP PHILIP). A stunning blurring of the lines between fiction and non-fiction, Burre and filmmaker Robert Greene treat the film as a stage to explore what it means to be a performer at a personal and public level. An intimate telling of a universal story ACTRESS gives voice to all those parents walking the line between career and caregiver. A commentary on gender roles in the entertainment industry. Greene's observational style is taken to new heights with the "performance" of Burre in her daily routine – from the playroom to the dinner table.
ACTRESS finds actress Brandy Burre (THE WIRE, LISTEN UP PHILLIP) deciding to return to the stage after taking time away to focus on her role as a mother and wife. Directed by Robert Greene.
Cast: Brandy Burre
Member Reviews
I felt like the really interesting stuff was her relationship with her kids, her husband, and herself. To me, her ambition to go back into professional performance work felt like an awkward process of spackling over what her life has been, both before and after her first pregnancy abruptly ended her acting career. It seemed like there was a lot of attention given to the spackle, and the truth of her life was beneath, slowly seeping through. In a way, it helps to make the case for the real meat of journeys is so often best off in the cradle of a fictitious narrative, where the agonizing truth can shine through, and the real people can't hide the interesting stuff. Brandy might have great potential, but perhaps it could have shown through more clearly if Greene simply wrote a script for her and tossed the documentary aspect out the window.
interesting portrayal of the fragility of one's humanity as well as that of human relationships
What Brandy Burre experiences in this portrait of the modern day mother is that she acknowledges that she had some loss of her individual identity when she was solely a "stay-at-home mom." This is what mostly all women go through who have a strong sense of themselves prior to having children. It's a type of emotional crisis that our society is just beginning to see more and more of.🍷 I like this film!
good story_Brandy Burre does a great job she's really wonderful in this_you can really feel the edge in her life_she's in a dream and it's not real_a lot of the cinematography is beautiful