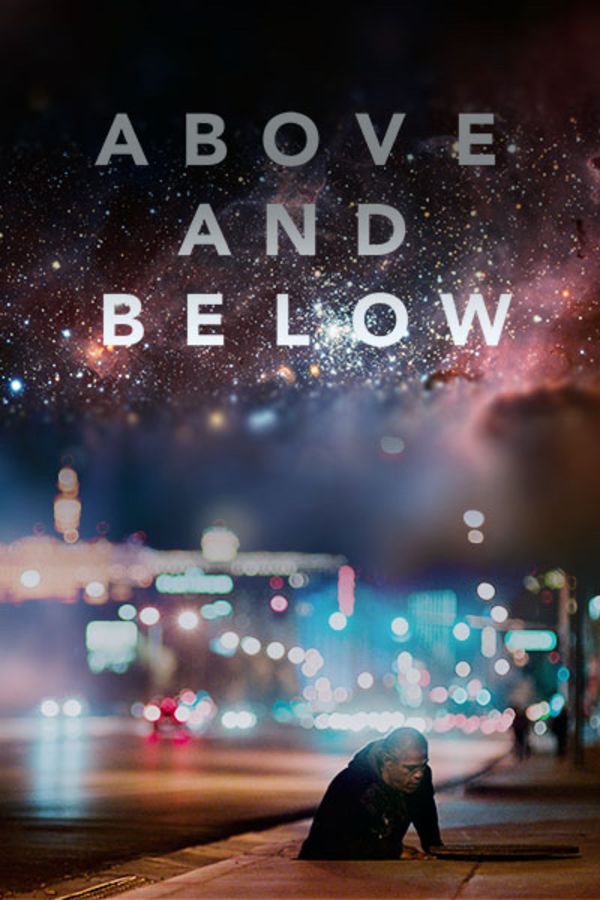 Above and Below
Directed by Nicolas Steiner
This not-quite-documentary takes place far away and out of sight, on the margins and off the grid of American society. It tells the stories of April, Dave, Cindy, Rick and a man who calls himself 'the Godfather.' From a couple scraping by in the depths of the flood channels located beneath Sin City, to a man living in a reclaimed military bunker in the middle of the dusty California desert, and beyond even the stratosphere, to a place where Mars and Earth have become one and the same place, this motley crew of individuals have been flung into periling circumstances on this rollercoaster ride called life. Through the hustle, pain and laughter, we are whisked away to an unfamiliar world whose inhabitants are revealed to be souls not unlike our very own.
Scattered across the vast reaches of America's Western desert, five eccentric exiles from modern civilization pursue their private obsessions in this offbeat and artfully filmed social documentary.
Member Reviews
What a disparate bunch of characters here… but all a bit lost. Above and Below is a compendium film of people on the edges of society, including amateur astronauts training for a trip they will never take to Mars, a man who has hunkered down on his own in an abandoned military bunker in the desert in California, and people who live in the storm sewers of Las Vegas, who spend their lives corralling used furniture and odds and ends into the tunnels after every rain, when they lose what they collected last time. I only really cared much about the tunnel dwellers; there could be a shorter but more comprehensive movie about just them. Some gorgeous shots; the director/cinematographer has a great eye.
Beautifully done. Truly a combination of reality and magic.
Beautiful and mesmerizing.
Definitely not boring if one takes a few seconds to listen and watch without expecting anything. These people are any of us after one mistake or circumstance of life.