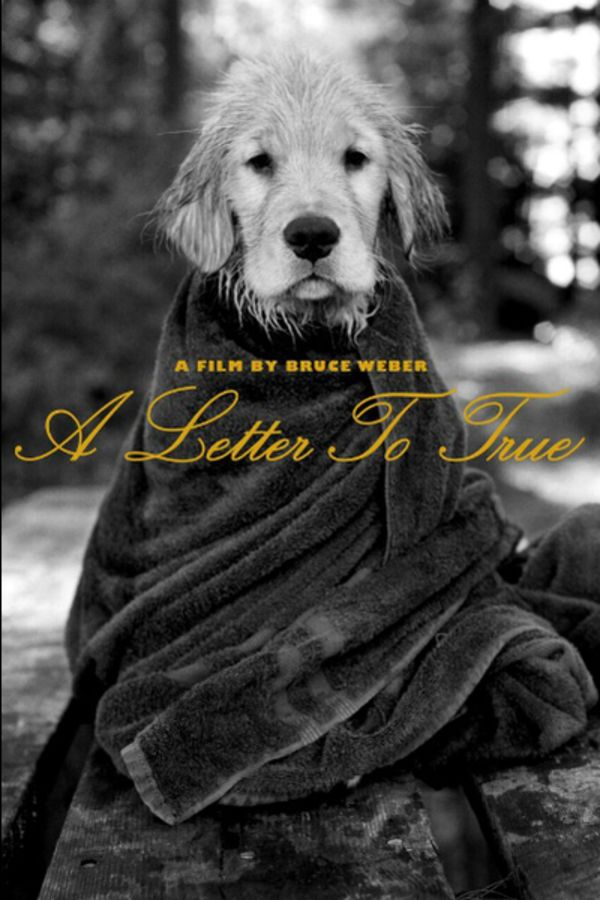 A Letter to True
Directed by Bruce Weber
Filmmaker Bruce Weber is a professed animal lover, and his newest film centers on his own dogs, a family of gorgeous golden retrievers, including True. A LETTER TO TRUE is a stunning look at the affection, loyalty, and unconditional love displayed by these animals - which the filmmaker sees as a metaphor for peace and hope in the world.
Addressed to his youngest golden retriever, fashion photographer Bruce Weber's film is a poignant cinematic collage about lost innocence.
Member Reviews
wonderfully insightful ! the tie between the human heart and the heart of a dog has never been the question for me. It was amazing to have somebody tie it in with the Sorrows of life and how much we've been through in this country As Americans people that have survived so much the historical value of this film was tremendous for me it was probably one of the best experiences I've ever had watching it it took me back two times in my life when things were much simpler two times in my life when I thought I wasn't going to be able to live another day but for my dogs thank you Bruce Weber
I dont know what I just watched, but it was interesting.
WHAT A BEAUTIFUL BEAUTIFUL VIDEO ! SO SWEET. BROUGHT TEARS TO MY EYES. THANK YOU.