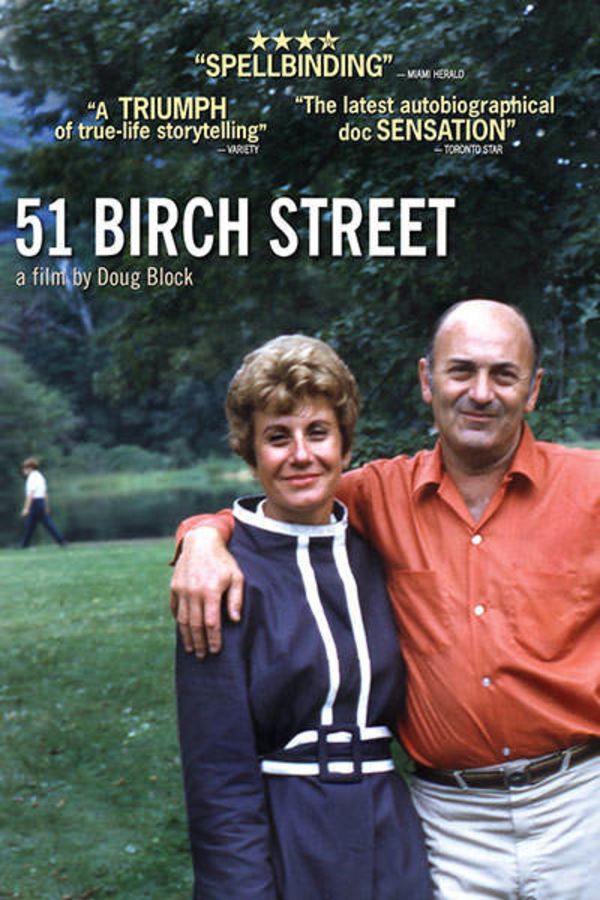 51 Birch Street
Directed by Doug Block
Filmmaker Doug Block had every reason to believe his parent's 54-year marriage was a good one. So he isn't prepared when, just a few months after his mother's unexpected death, his 83-year old father, Mike, phones to announce that he's moving to Florida to live with "Kitty", his secretary from 40 years before.
In the wake of his mother's passing, filmmaker Doug Block discovers a trove of secrets about his family in the pages of her diary.
Member Reviews
Fascinating documentary. Such an intimate look into the lives of your family, especially your mother. Thank you for sharing this.
This is such a timeless story, that caused me to reflect on the lives of my parents and in-laws, on my own marriage - it's past and our future together in retirement. Thank you so much for all of us.
Well done, grateful the story was shared.
SO well done. Prompts me to see my parents with more understanding and greater love
Excellent breakthrough for the son, very impressive and moving. However, when the father was leaving the house for the final time, it seemed intrusive and insensitive to him to have stifle his feelings by being on camera. That should have been a private moment. He was so stoic that he probably agreed readily. A little real empathy here would have gone a long way.