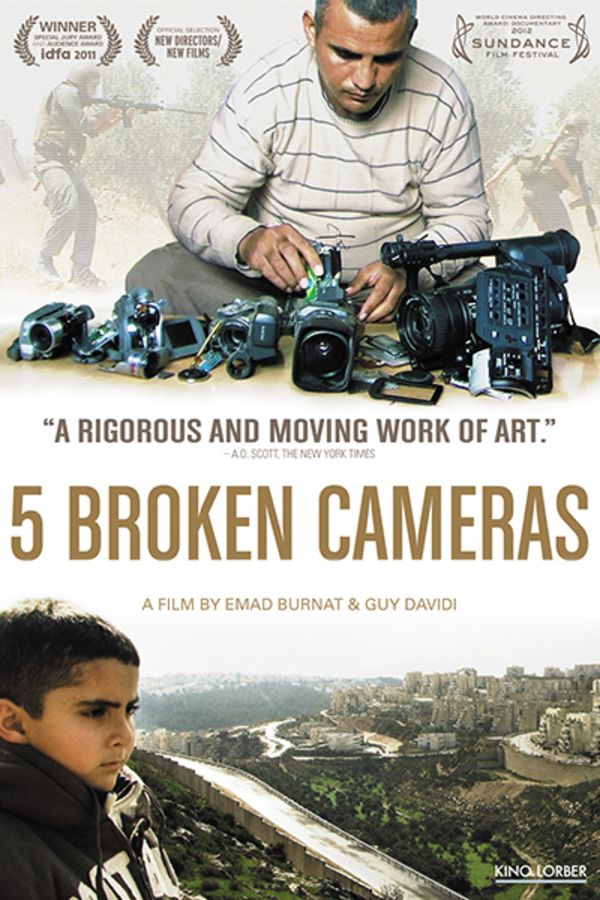 5 Broken Cameras
Directed by Emad Burnat, Guy Davidi
Academy Award Nominee for Best Documentary, the critically-acclaimed 5 BROKEN CAMERAS is a deeply personal, first-hand account of life and non-violent resistance in a West Bank village surrounded by Israeli settlements.
In this gripping Oscar-nominated documentary, a Palestinian farmer risks it all to document his village's resistance to Israeli settlements.
Member Reviews
it's great_these people are so amazing_while the Israelis are totally horrible_why do we support this killing and criminal atrocity
I have no words, just many prayers.
Gripping and heartbreaking. Having stood on this occupied land makes this poignant film all the more personal to me. The world needs to give back hope to these resilient wonderful people.